10 Tips For Shooting A Music Video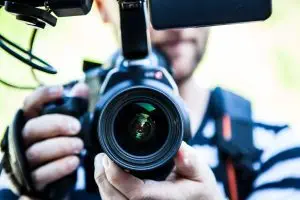 9/10 videos watched on YouTube are music videos. Here's our guide to making your own.
Don't underestimate how long your music video might take to create. Preparation is everything, a few hours work prior to beginning the shoot may save dozens of frustrating hours further down the line.
Think ahead, during the time taken to produce a great video for your current release it may have become 'old'. Use a song which you intend to unleash into the world alongside the video. The days of 'singles' are pretty much over, choose a song which lends itself to a creative visual theme.
If you are using someone else's song, make sure you have the copyright permissions, even if there's a chance that some of your music or lyrics might sound like they've been lifted from elsewhere, double check!
Even if you don't intend to use live performance to tell the whole story, interspersing the footage with key moments from the song performed live is a very effective technique.
Are you going to use actors to play out the story of the tune? Get these parts auditioned and cast early. If the band themselves are acting and playing parts, make sure they know their roles.
Who is directing? Give responsibilities for lighting, casting, sound, continuity etc to skilled people. You need to know that everybody is in place before filming starts. Using NEEDaFIXER could save you hours of time and frustration by using our film fixer services.
Plan The Shoot
Creative pre-production meetings, storyboards, script writing they all need finalising before the shooting begins. This should include a shooting schedule and planning which personnel will be needed and when.
If time and budgets are tight, there are sources of still and video imagery which are free of copyright and royalty restrictions. Make sure that your have checked you have the appropriate permissions for any footage you use.
Decades of formulaic music videos have left the discerning viewer cold. Try and find a new and unique angle for your narrative. Often a very simple, yet original theme can carry through a whole video. Try not to be too clever, or cram every single idea you have into 3 minutes.
You don't need to be limited to the actual song's soundtrack. If the on screen action has a particularly dramatic moment, why not fade out the song momentarily to include sound effects, maybe a car engine, footsteps, or even silence, to compliment the footage.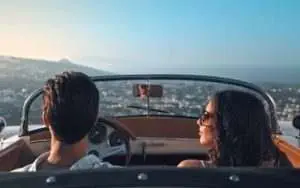 NEEDaFIXER offer a full music video production service. Use us to ensure that every eventuality is considered and managed leaving you to concentrate on your vision for the video. Having worked with the likes of Imagine Dragons and Little Mix, we have the experience and expertise to make the perfect music video for you.
Find out more by getting in touch today.