5 Secrets of Successful Marketing Videos
We all know that if you're not using video as part of your marketing campaign, you are missing a trend that is hot right now. At the same time, it is important to make sure the videos that you are creating are a success.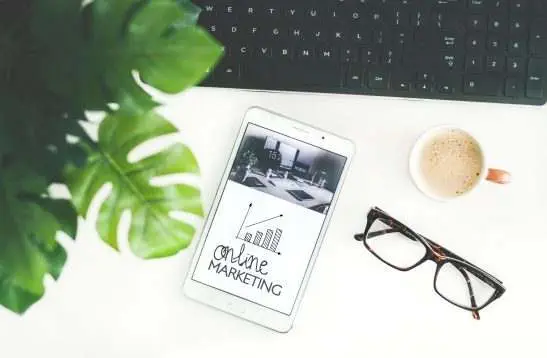 Video is a trend that is at the top of its game, but are you missing success tactics when it comes to video marketing?
After all, investing time and resources into a video that manages to do nothing to boost your brand is demotivating and disappointing.
How would you describe a successful marketing video?
And it's not just going viral!
Well, going viral certainly wouldn't be a bad thing, but there's more to success than simply that.
After all, interested consumers are what we want. Consumers who are going to buy.
Here at NEEDaFIXER, we'd describe a successful marketing video with the following points:
A video with

one clear message.

A video that is precise and to the point is engaging and clearly expresses your brand message.

A video that

shows

the potential customer what the brand can offer and also

tells

them more about it. This is what really sells.

A video that ties in with a brand's marketing strategy will reach more consumers.

A high-quality visual production. We can help your brand create a first-class video production at NEEDaFIXER.
Have a look at our video marketing video for Booking.com, the city of Paris in three hours.
Tres bien. Right?
Not only do we produce excellent video content, we understand EXACTLY which steps to take to create the best marketing videos.
So, now that we've considered what a successful marketing video looks like, we'll unveil 5 secrets of successful marketing videos and how to create the best marketing video, ever.
5 secrets of successful marketing videos (share if you dare!)
1. Keep videos short and snappy.
If you want a video that consumers will watch, you need to focus on getting them hooked (and we mean really HOOKED) from the time they switch that video on.
In fact, there really isn't much time at all to get the consumer on board. Before you know it, they're switching off and moving to another webpage.
It really is that fast.
Get your brand message across in the first 5-10 seconds. Making a point of grabbing the viewer's attention in the first 10 seconds can improve engagement and, as a result, the rate of conversion on your website.
After all, if consumers are engaged by a video, they're not leaving your site until it's finished and the end credits roll…
2. Be interesting. Be cool. Be demanding. Be anything but… BORING!
Boring videos aren't watched. Fact.
You might have the best camera in the world, accompanied by the best editing software money can buy, but if your film doesn't cut it, your customers won't watch it.
Suggestions? Don't be afraid to let your creativity run wild.
And if that fails? Hire a film team that knows how to tell a great story. Like NEEDaFIXER. We promise we're NOT boring.
3. Focus on education.
You don't have to simply go for the hard sell. In fact, it is much better not to.
You're far better off teaching your viewers something. Educate consumers about something related to your brand, and they'll start trusting you. Then they're more likely to find the brand interesting and buy from you in the future.
4. Create a marketing campaign.
Even the best video won't get off the ground without promotion. This is why effective marketing is vital. Share your video on social media, on your website, on YouTube and get that brand presence out there. And once it's out there, don't lose it.
Share the content in a tight marketing plan that appeals to your target audience. Whatever you do, it's worth making sure that your video marketing campaign is well planned and well executed. Think both short term and long term goals.
5. Make your video mobile-friendly.
Take note: 60% of YouTube videos are watched on mobile devices (inc.com). So if you are not thinking about mobile video marketing, you need to. Now.
Oh, and videos are most likely to be shared on mobile devices too. So get on it fast to improve your video marketing success.
How else can I create a successful marketing video?
Contact us at NEEDaFIXER. We'll help you create an engaging marketing video that attracts more customers.
And that's a promise.
Like these video marketing secrets? Find more filming tips REVEALED in our blog.