Video Production for Commercial/Corporate Businesses
Video should be considered a key part of any corporate marketing strategy:
Video boosts conversion rates and sales
Video provides great ROI
Video effortlessly builds trust and engagement with your brand
Video is essential for SEO purposes
Video appeals to mobile users
Video encourages social shares
Corporate video production to inspire audiences and build your brand
NEEDaFIXER, a corporate video production company based in London, understand the value of a great corporate video – it's an incredibly powerful platform for delivering your corporate message.
We offer a range of premium corporate video production services for commercial or corporate businesses looking to produce videos.
Full service corporate video production
From external advertising to internal communications, the NEEDaFIXER team take the time to get to know your business needs and your budget. Our full-service corporate video production agency will help you with everything you need to deliver superior quality corporate video production.
NEEDaFIXER is a one-stop solution incorporating everything from location scouting, film fixers, full pre-production & post-production services.
Creative Corporate Video Content
Commercial or corporate video content has huge potential to create a buzz around your brand, raising awareness of what you do and the services you provide.
A great commercial reaches a large audience and translates ideas into a compelling narrative. From corporate promotional videos to recruitment videos, travel videos, brand stories & more – NEEDaFIXER is the solution.
NEEDaFIXER is one of the most innovative corporate video production companies in the UK. With years of experience in all phases of video production – from planning through to filming and beyond – we're confident that our corporate video production company based in London will help you achieve your marketing goals.
Commercial Videos

Commercial Video Production Costs

Who We Work With
Examples of Our Work
What is commercial video production?
Corporate videos are an incredibly effective way for companies to convey their corporate messaging to employees, stakeholders and customers. When done well, a commercial video is a powerful marketing tool that can be used for businesses of any size, both B2B or B2C.
Corporate videos inspire people – employees and customers alike – to take action, effortlessly influencing them in a way like no other medium can.
With commercial video production, you can tell your brand story in one of the most engaging and effective ways possible.
How Commercial Video Marketing Can Strengthen Your Brand
Building a brand can be challenging, no matter what size of the company you have.
It's incredibly hard to convey a message that resonates with your target audience –
Who are you?
What do you stand for?
What are your goals and values?
What makes your company different?
But when done right, commercial video marketing has the potential to strengthen your brand exponentially.
It can be difficult to communicate exactly who and what your company is and even more so when it comes to showing your clients what makes you stand out against the competitors.
This is where corporate videos and video marketing can make a huge difference.
Studies have shown that emotional connections create loyalty and can influence consumer purchasing decisions. Videos are an excellent way to create such an emotional connection. The combination of powerful imagery, audio and messaging can help consumers connect with your organisation, product or service and increase the likelihood of conversion.
With that said, most commercials clock in at under 30 seconds, which means they need to make an immediate impact. To achieve this, NEEDaFIXER takes the time to find out who you are.
Because even the most creative ideas aren't always enough – a great commercial must connect with the essence of your brand.
How NEEDaFIXER Handle Commercial Video Production
NEEDaFIXER will create for you a commercial video that can explain your products and services, highlight your achievements and/or capture important events.
Our expert video production team will create high-quality content that increases engagement and provides you with a return on investment. Watch as your productions engage your customers on your digital, social and TV commercial platforms.
NEEDaFIXER will work with you on a treatment or brief, or we can find creative ways to sell your product or service. Our in-house production service team will help to make your life easier and ensure the highest standard of quality.
NEEDaFIXER has all the technical, creative and marketing know-how you could ever want under one roof.
By digging deep beneath the surface, we're able to reveal your core values and produce a commercial video that reflects who you truly are.
So, when you're ready to begin your next commercial video marketing campaign, you know exactly where to turn.
Not sure where to start with your commercial video production?
There's no one size fits all approach when it comes to corporate video production. The video production process can be overwhelming, but NEEDaFIXER is here to support you every step of the way. You will get exceptional service and expertise, whatever the size of your project.
We provide as much or little input as you want or need. From corporate video production through to commercial ads, we make it happen. Just ask.
NEEDaFIXER Commercial Video Production Services
We combine our passion for creativity with our desire to achieve big results.
We know it's not just about keeping your viewers entertaining, commercial video production is about providing your audience with new information about your brand in a way that will resonate and stick with them.
We've produced engaging and powerful productions for digital, social and TV commercial platforms.
So whether you're creating a training video or advertising a product, we'll provide end-to-end bespoke services that deliver.
Get comprehensive and professional support for
Planning
Storyboarding
Production
Filming
Editing
Packaging
Marketing
While we have experts in every stage of production, the NEEDaFIXER team are also happy to collaborate with your own in-house teams.
Simply contact us today for more information on how we can turn your vision into video content that produces tangible results.
Why choose NEEDaFIXER?
Ready to jump into your next commercial video project? Use the form below to discuss your commercial video treatment.
This is simple – because you want a commercial video that makes a real difference to your marketing efforts.
From animation to live-action, you'll enjoy a personal service combined with access to the best creatives across the globe. At NEEDaFIXER, we don't just spread your brand message, we shout it from the rooftops.
While some businesses choose to use DIY video production platforms, they often don't yield the same qux.
Ready to jump into your next commercial video project? Use the form below to discuss your commercial video treatment.
We've Worked With The World's Leading Brands. Now We Want to Work With You!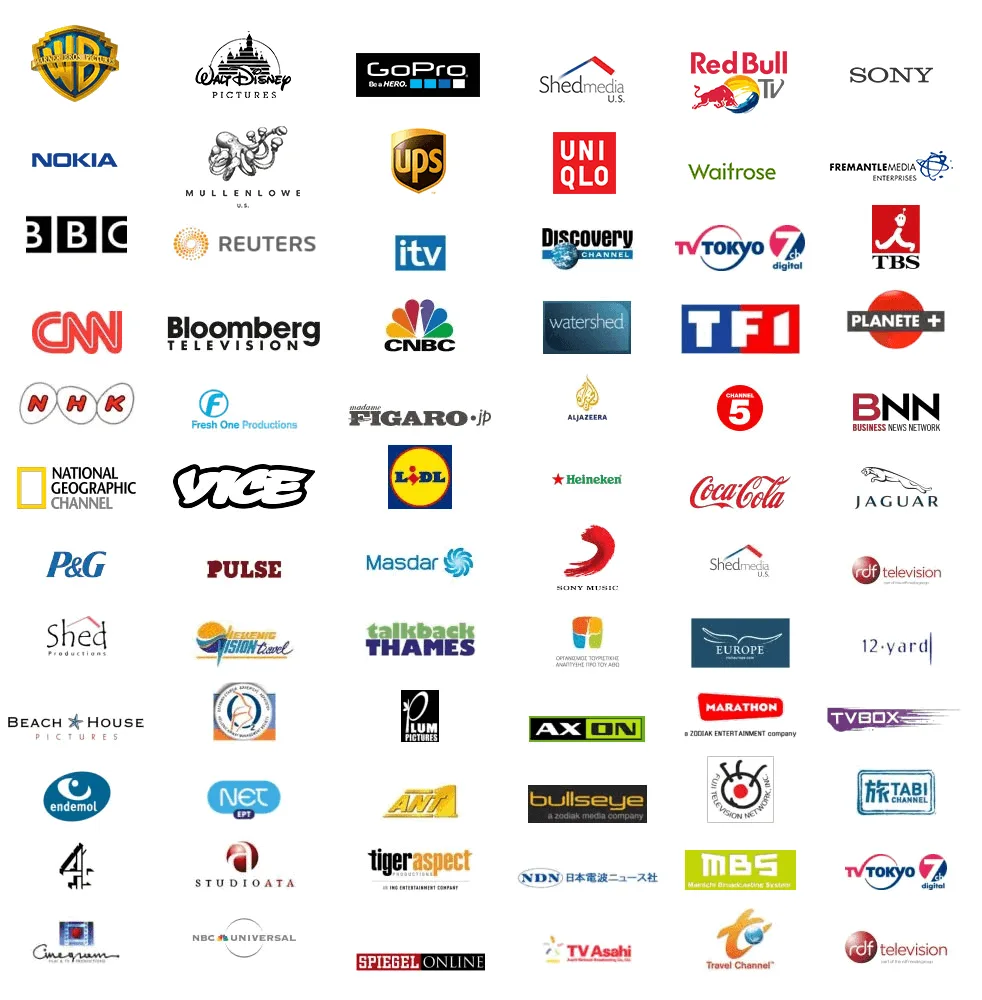 Contact Us to Discuss Your Film Needs
Please fill out the form below and one of our representatives will be in touch with you shortly.
Don't forget to follow us on social media for the latest video marketing and advertising news and tips to build your business.