60 Seconds | Our Monthly Interview With Industry Leaders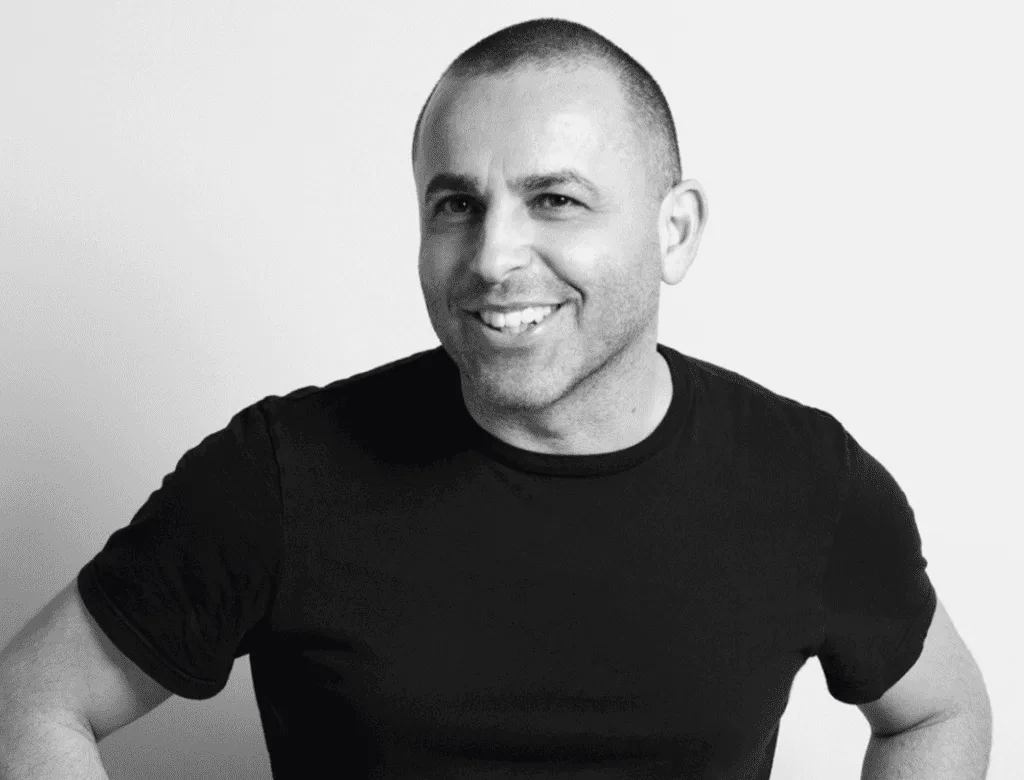 At what age did you realise that photography was a profession you wanted to pursue?
I was 17 and planning to go to collage to become a fine artist as I studied art at university but after meeting several professional photographers in London decided that photography was my true calling so at the age of 18 packed my bags and moved from Suffolk to London and started assisting photographers which I did for about 6 years prior to starting out on my own. I was very fortunate to work with some of the best photographers in London. (John Swannell. Norman Parkinson) The early days were very difficult and I was pretty broke all the time it seemed but perseverance and the love of photography kept me going.
Whose work has influenced you most?
I love many photographers work dating back to the beginning such as Cartier Bresson. Avedon Herb Ritts Steven Meisel George Hurrell Peter Lindberge. Annie Libovitz And the list goes on. But greatly inspired by great painters as well.
What inspired you, and how did you first find your niche in portrait photography?
My greatest inspiration is paintings of the last two centuries.. Coming from the background of painting I look to great paintings for inspiration. composition, humor, intensity. Color and mood. And was always in the National portrait gallery which I have 9 pieces of work myself along with the Tate and National gallery.
…and then how did you carve out that skill within the many Hollywood Stars you have photographed over the years?
It's been a long journey to date and over 30 years of studying and observing and playing and experimenting. I started 25 years ago in entertainment by doing the film posters of Trainspotting Mama Mia The Queen. Elizabeth. Bridget Jones Kinky Boots Etc. This established me very firmly in the industry and led to many advertising and editorial projects. I have a close relationship with managers and talent and film companies that has taken years to build.
You have photographed some truly iconic stars. Who was your favourite and why?
I would say some of my most favorite and most enjoyable and iconic shoots are with Jack Nicholson and Madonna Margot Robbie and the whole Brit pack such as Ewan McGregor Jude Law Kate Winslet etc. There was a level of spontaneity in these shoots which all led to highly creative, fun and beautiful images. Being able to collaborate in ideas with subjects is the greatest high and joy. What happens is magical when the energy is right.
How has Covid changed the way you worked over the last year?
Covid has really disrupted the whole entertainment industry severely Its effected the process and has made it much more difficult, but saying that we are all learning and evolving and working well within the confines and demands of covid protocol. Maybe the shoots are a little less intimate and crews on set are more limited and controlled but regardless we still manage to make it work very well. Like every thing in life we all adapt to our situation.
How do you see the industry moving forward post Covid?
Everything is starting up again and as before works very well, but with the added slowness that this brings. I believe at this stage everyone has adapted well and were almost back to how things were before. Sets = seem to have fewer people running around and numbers of people are strictly controlled but this hasn't stopped the creative process from happening.
Do you have any advice for any young photographers trying to break into the industry?
I think were in a very different age of photography and I think it's really important that young photographers fully understand the technical aspects such as digital and retouching which have replaced the traditional form of printing. In a way the photography process has become easier as equipment has improved greatly. A keen eye and knowledge of art and lighting and composition is always essential to becoming successful. Study and practice makes perfect for sure. Knowing clearly what you would like to do in photography is essential and sticks to it and pursues it. I find a lot of photographers don't have direction and tend to do a lot of different things, which makes it harder to be recognized.