Filming in Northern Ireland
Belfast Harbour Studios have announced a major refurbishment and expansion program. This is a great boost to the province which already offers fabulous facilities to those wishing to film there.
Amazing locations.
There really is a bit of everything in Northern Ireland. If you are looking for dramatic castles, then this really is the place for you. Charming, as well as wild and rugged coastlines are quite something too. Add glacial valleys and rolling countryside into the mix and there is sure to be something rural to capture your planned scenes.
The main urban hub is, of course, Belfast. A wonderful, modern city but with plenty of history too. The list of iconic Belfast locations includes the City Hall, the Albert Memorial Clock, Ulster Hall, Queens University and some rather splendid botanical gardens. The ultra-modern waterfront and Titanic quarter are also certainly worth considering. If historical architecture is required, there is plenty of the city still offering some history.
Much of the Game Of Thrones was filmed in Belfast studios as well as out on location around the country. There is a rich well of talent on offer. Lost City Of Z, Philomena and The Good Son are some of the other great productions which tapped into this talent.
Away from Belfast, County Antrim offers some amazing locations. The most famous of these will surely be the quite extraordinary natural wonder, Giant's Causeway. Carrickfergus Castle and the Glens of Antrim are other beautiful backdrops for filming. With islands off the coast, rope bridges and famous distilleries, County Antrim really does have it all.
Permissions.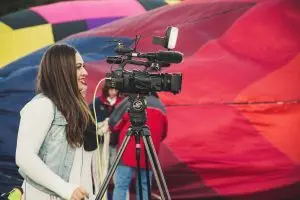 With NeedaFixer on board, you can forget about any administration or negotiation for filming permissions. We have experience of securing the best locations around the world. Northern Island is no different, let us take the strain and arrange the permissions and licences required in this very film friendly country.
When To Film.
Like the rest of the UK, the climate is certainly changeable. Outdoor filming is very much at the mercy of this seasonal weather. Dramatic weather conditions can definitely help create dramatic footage, even if filming in exposed coastal locations in winter does present a whole set of challenges.
Filming Talent In Northern Ireland.
There is a highly skilled pool of talent in Northern Ireland. NeedaFixer can secure the best videographers, producers, sound engineers, in fact any specialist you might need for your film. With the investment now secured for the film industry there, this great supply of talent is only going to grow and become more skilled.
Whether you are looking to shoot a feature film , or a short promo for your brand, our location scouts can find the finest spots in Northern Ireland and the very best talent to make it happen.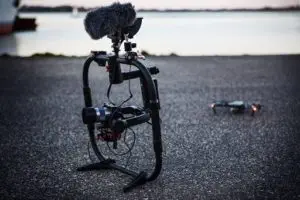 Check out our full range of film production services and get in touch to start the journey towards your perfect film or video.