Pre-Production Tips for Successful Video Content
Video content marketing is no longer an add-on to an effective marketing strategy. Instead, it plays an integral part.
In fact, video can stand alone in a marketing strategy and pull in plenty of "punters".
According to Hubspot, after watching a video, 64% of users are more likely to buy a product online.
However, that is if you are doing it right.
Just like all content marketing, time and resources can be directed into video content to achieve….well, not much.
Is your video content disappearing without catching the audience? Have you calculated your ROIs only to discover that your video marketing is a long way from hitting them?
Even if you have managed to get plenty of views on your video,the number of views the video has gained only tells part of the story.
To measure the success of your video, you'll need to think about the percentage of the audience that converted into customers.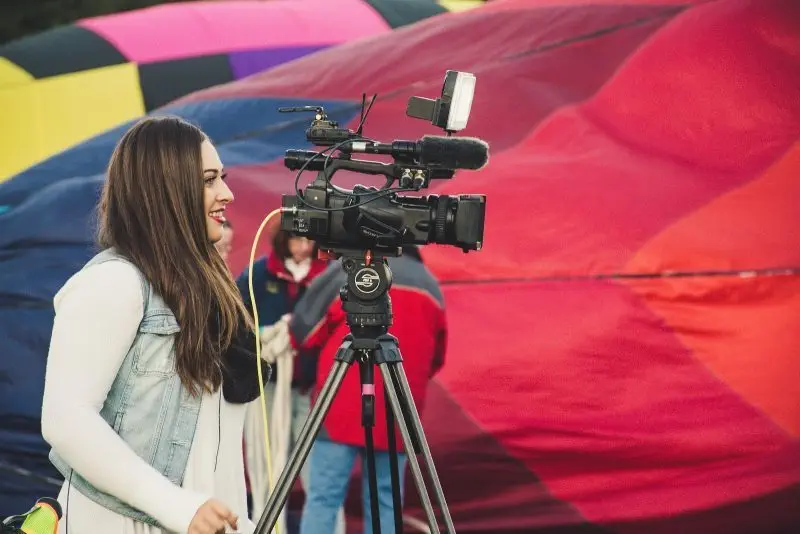 But how can you make sure video audiences convert to customers? Here are 8 top pre-production tips for successful video content:
Plan Your Production.
Get your pre-production process fine tuned, down to the smallest detail. The very best video content has meticulous planning.
From the opening credits to the end cut, put a storyboard together in the planning phase of your production to ensure a plan is being followed.
With a storyboard, the video production team can see just how you envisage the footage to scan. Time taken now can save a great deal of wasted time as it ensures the process is clear in everybody's minds. It is no use having half the team aware of the plan, and the other half completely oblivious.
A plan keeps everyone on the same page. And the video ends up being more effective.
Know Your Budget.
How much can be channelled into this video? Not just money either. How much time can be committed? Are there any other resources; people, equipment or vehicles you need to consider budgeting for.
A magnificent video that eats up a huge budget may not be as effective as a well-shot video in a cheaper film studio.
While your creative energy may be whirring, it may be important to reign it in slightly and make sure you stick to the designated budget.
Save some money and efforts to promote the video. That's where you can really push it out to potential consumers.
If you need some help with your budget, have a look at our Budgeting Tool.
Know Your Exact Audience.
Who will be watching this content? Your chosen target audience will influence style choices for the content. Grabbing the attention of a teenage audience will be done in a different way to getting the attention of a middle-aged couple. Be specific. You may want to focus on a particular geographical area too.
Don't Wing It, Script It.
Potential customers might have a short attention span. Grab their attention. Your script should get to its point within a few seconds.
The script is an important part of the planning process. Choose words wisely. Investing time in the script before shooting is a time-saver, and it also allows more room for development and perfection.
Location, Location, Location
.
The Location Scout plays a significant role in the pre-production phase of your shoot. They can find and secure the best location for your video. The storyboard will have a bearing on this choice. If you are looking for a location scout expert who can bring your vision to life in line with your budget, our team of amazing scouts can find the ideal setting for your content.
Choose The Cast Wisely and Communicate Your Expectation.
While not all videos are Hollywood Blockbusters casting A-List celebrities, time should still be invested in selecting the right cast.
Before starting to film, designate some time to hiring the cast and training them to deliver your message effectively. Before offering them a position, make sure you have let them know exactly what will be expecting. 4am starts? 6 hours in make-up? Clear communication will prevent last-minute dropouts and issues with the personnel.
Include A CTA.
If you really want to convert viewers into customers, then you need a CTA at the end of the video.
In fact, most of the content should offer an argument into persuading the viewer to act on the CTA.
Whether it is to sign up to a newsletter or buy a new product, a video marketing must have a CTA.
Make A List. Check It Twice
.
You've set your budget, targeted your audience, written the script and created a storyboard. You've found and rehearsed a great location. Permissions are in place, as is any insurance cover. You have the best team of people ready to go. Now check all equipment is good to go. Batteries charged. All hired equipment is booked and being delivered. Go over all of this twice.
Now all you've got to do is produce the video.
The whole process looks, and really can be, quite daunting.
Using NEEDaFIXER to look after all of your whole Pre-Production process removes all of that worry. We have the expertise, the experience and the resources to give your project the very best video content.
Wherever you are in the world, Contact Us. Our promise is to provide The Best In The Industry every time.