The Best Film Industry Gear of 2018!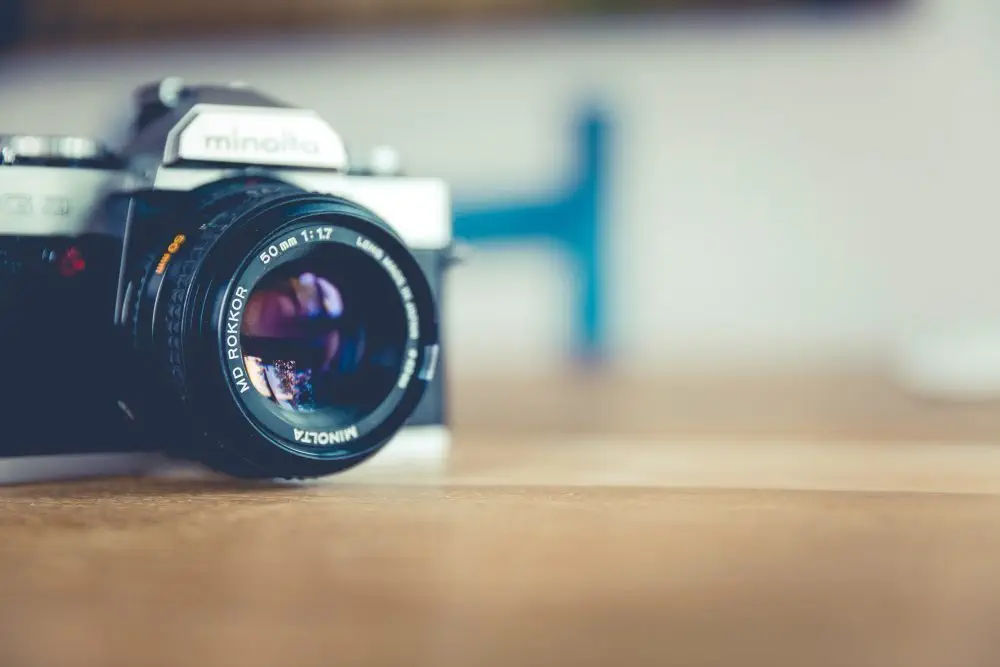 While making a movie and its success is based on excellent organisation, a great team and superior project management, the equipment used is also a huge element.
While we know that many filmmakers already have their favourite pieces of equipment in mind, we've been doing our research (both theoretical and practical!) and have put together the following list of "The Best Film Industry Gear of 2018."
Why not see what you think?
We've grouped some of the leading cameras and leading lenses, describing why they really are at the top of the filmmaking game. From the usability of the equipment to the technological features and more, read on to discover our pick of the industry's top gear!
IMAX Cameras: The Gold Standard
If you've ever been to an IMAX cinema, you'll know that IMAX gear is superior to standard cinema tech and provides the viewer with an improved movie-watching experience.
That's because IMAX cameras have the ability to shoot at a much higher resolution than digital cameras: the colours of the IMAX are deeper, the format larger and the scale… HUGE!
What's the difference between standard and IMAX?
The difference between standard and IMAX cinemas is the screen ratio. Regular screens are 58′ wide by 28′ high, but an IMAX screen is 97′ wide by 76′ high!
Ultimately, an IMAX cinema is massive in comparison to a standard screen.
The difference between the standard film camera and IMAX camera is similar to the cinema experience. IMAX cameras offer wider viewing angles and much larger film sizes, with a higher frame rate for the optimum cinema experience.
In fact, IMAX cameras are so advanced that there were only about 26 of them in existence in 2009, although this is not a well-known fact and certainly not one IMAX shouts about!
But on to the good stuff! Here are our favourite IMAX cameras of 2018:
MKII LW
The MKII LW is one of the lighter cameras in the IMAX range and, believe it or not, was used to film on Mount Everest! It has been around for a long time and is probably one of the oldest cameras in the IMAX range.
Like most cameras, it can be loaded with films of different feet. As an example, a film of 500 feet allows for one and a half minutes of shooting. As a lightweight camera, the MKII LW excels with these shorter lengths of films. By comparison, other IMAX cameras can hold around 2,500 feet of film!
MSM 9802
The MSM 9802 is a multi-purpose 2D camera that was used for filming The Dark Knight (2008). A bigger version than the MKII camera, it tends to be loaded with larger film, around 1,000 feet.
The MSM 9802 has a more advanced internal design to the MKII LW and also features upgraded electronics; one example being video output.
3D-15 Solido
An absolute beast of a camera, the IMAX 3D-15 Solido is a two-lensed 3D camera not to be used on a tight budget film project!
The camera features two shutters that spin on the inside, holding two reels of film. The camera can hold between 1,000 and 2,500 feet of film and weighs between a whopping 98 and 149 kg!
IMAX MKIV
The IMAX MKIV camera was used to film the hit movie Dunkirk (2017), a film that was nominated for eight Oscars, including Best Film Editing, Best Original Score, Best Sound Editing, Best Sound Mixing, Best Motion Picture, Best Director, Best Cinematography and Best Production Design.
These nominations prove that the film was a cut above the rest, and the IMAX MKIV camera undoubtedly played a large part in this.
Other films shot with IMAX cameras include:
Interstellar (2014)
The Avengers (2012)
The Dark Knight (2008)
The Dark Knight Rises (2012)
The Hunger Games (2012)
Avatar (2009)
Transformers (2007)
Skyfall (2012)
Inception (2010)
Man of Steel (2013)
As you can tell from the calibre of these movies, the IMAX camera simply has to be one of the best!
And while we know it's not the everyday filmmaker who gets their hands on one of these beauties, the blog wouldn't really be describing the best gear of 2018 without mentioning IMAX equipment!
Hasselblad Lenses
Filmmakers that have been in the industry for a while know that Hasselblad lenses are a top choice for movies. They are, as a result, not cheap!
To the less initiated, Hasselblad are experts in filming and photography. Their cameras range in price from £2,000 to £10,000.
Hasselblad's main aim is to help photographers and movie buffs be as creative as they can be. Known for being used to film on the moon, across the world and having been established since 1941, Hasselblad's sheer wealth of knowledge is something filmmakers can take confidence in. Fact: you won't get a much more professional lens than Hasselblad.
There are 12 different lenses in the Hasselblad H system lens range, all of which are different sizes and can be bought to suit your specific camera and filming technique.
The main camera and lens systems are the Hasselblad H system and the Hasselblad X system.
Hasselblad H system lenses
The entire range of Hasselblad H system lenses has been updated since the launch of the H6D camera. The H6D camera, when combined with a Hasselblad H system lens, offers wide-angle viewing and a superior quality image even in low light levels.
When inserted into an H6D camera, which has a new shutter unit with an extended lifespan, the H system lenses provide an increased shutter speed of 1/2000th of a second!
In total, there are 12 different lenses in the Hasselblad H system. The current line features the HC/HCD lenses. All HC and HCD lenses have been engineered for the best image quality and optimal performance.
Best for the widest angle: HCD 4,8/ 24mm. With a 104° diagonal angle of view, the HCD 4,8/24mm is the most extreme wide angle for a medium format lens.
Browse the H system collection for more description of special lens features.
Hasselblad X system lenses
The Hasselblad X system range is the premium choice of lens for filmmakers, with Hasselblad XCD lenses offering some of the best optics on the market at the moment.
There are 5 different lenses in the X system range, including the XCD 4/21mm ultra wide-angle option to the XCD 3,5/120mm, perfect for close-up work and portrait photography.
Manfrotto MVK502AM-1 Professional Fluid Video System Aluminium Tripod
A tripod is another essential piece of kit in a filmmaker's back pocket (more like a suitcase!), and the Manfrotto tripod is definitely one to go for. The tripod can be bought on Amazon for £399.99, so while it's not the most affordable option, it's certainly a steal compared to the megabucks that some equipment can fetch in this industry.
Packed full of features, the tripod pans smoothly at the head and has lightweight, manoeuvrable aluminium feet. It additionally comes in a soft bag for easy carrying. The balance on it is ample too.
In fact, with the tripod's counterbalance system you can handle the weight of accessories such as external monitors, lights and microphones. Now that's handy!
The Manfrotto tripod may be lightweight, but it supports up to 7 kg. It may not be quite enough to hold epic IMAX cameras, but it's indeed suitable for popular consumer cameras and their accessories (the type most filmmakers are able to get hold of!).
Finally, the tripod's compact design is ideal if you are using HDSLR cameras or cameras with interchangeable lenses.
What do the filmmakers say?
Filmmakers are impressed by the Manfrotto tripod's panning sensitivity, which ensures 100% smooth panning and avoids any retakes due to jerky movements (often an issue with cheaper tripods).
An opportunity to make life easier on-shoot? It's a no-brainer!
More helpful equipment advice from NEEDaFIXER
Questions? Do not hesitate to contact us at NEEDaFIXER to learn the tips and tricks of the trade.