The Latest Video Editing Trends
Anyone with a basic understanding of the film industry will know that the filming part of production is just one part of the filmmaking process.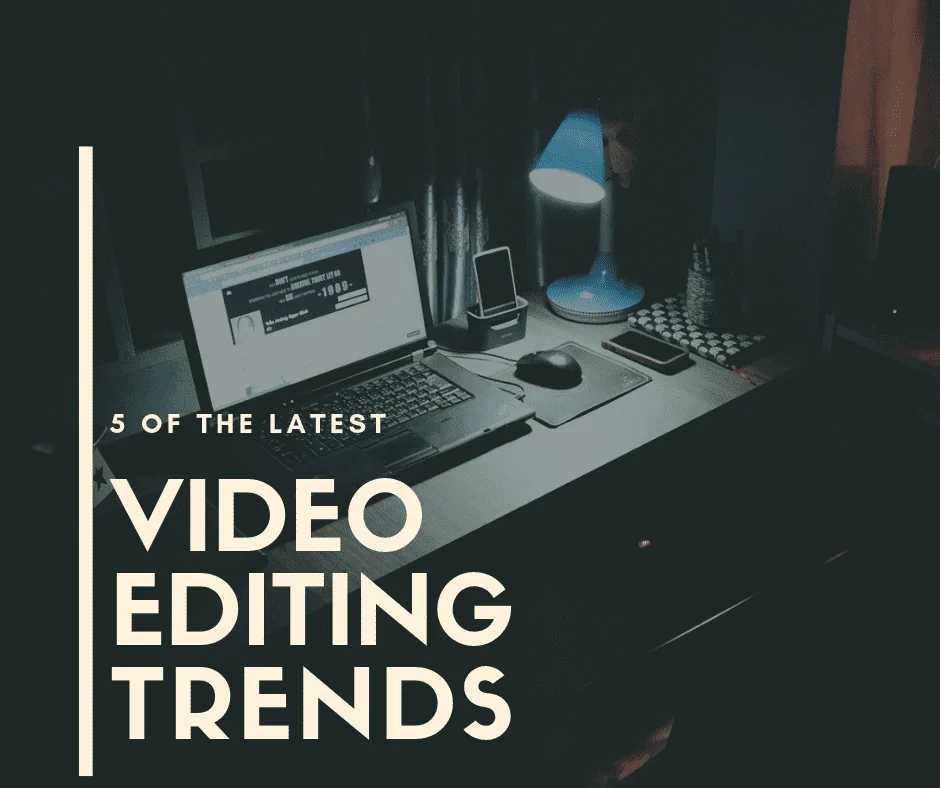 In fact, pre-production and post-production take up much more time than the process of filming itself.
Post-production particularly is very technical and often spans a long time period.
Time spent on post-production is well spent, however. Since when post-production is done well, the end result is even more impressive.
The post-production phase consists of: Choosing an editing format, hiring a picture editor and sound editor, adding music and creating a trailer.
Of course, post-production will vary greatly, depending on the level of editing your film requires. Live-action, cartoon and special-effects movies indeed are extremely time-consuming when it comes to the work behind-the-scenes.
Here at NEEDaFIXER, we've seen enormous advancements in editing techniques and electronic features over the years, from budget films to blockbusters.
So with all that in our mits, take a look some of the newest, and arguably most exciting, video editing trends on the scene:
Video Editing Trend #1: Mobile Video Editing
There are a number of mobile editing apps that allow filmmakers to complete some of the post-production editing for a film on their mobile phone.This can be advantageous for smaller budget productions as less money is required to be spent on pricey editing studios and equipment. See- you knew there was a mobile app for everything!
And, with 85% of people wanting to see more video content from various brands (Hubspot), the time for the number of mobile editing apps to be on the rise could not be more perfect.
So if you know your way around a Smartphone and are thinking of having a go at mobile video editing (erm…why wouldn't you?), here are three mobile editing apps that are worth considering:
iMovie is a mobile app that allows the user to enjoy their movies more than ever before. Not only is the app fun to use, it also operates at a fast pace and has the technology you need to make movies great. Create movies on your mobile on iMovie and then, kick back, and watch them in iTheatre…
The app is favoured for being able to create movies and then store them in your gallery on your iPhone, iPad or iPad Pro.
Awesome.
Quik is a simple mobile app that allows you to put together your photos and videos with a few simple taps.
It is a very basic app that can create excellent video marketing productions across a range of sectors. Whether you are in the entertainment or advertising industry, or simply want to create movies for your personal YouTube channel.
Under the brand of GoPro, on the Quik app you can also add a soundtrack and customize your video.
InShot is available for iOS devices. It allows the user to add video effects and music, and features sophisticated tools for high-quality videos.
Video Editing Trend #2: Social Media Platform Integration
While social integration may not be part of the editing process itself, it is a feature of post-production and has huge benefits when it comes to getting the content out there.
Social media platform integration is one of the key ways to get your videos public. By sharing video content on social media, it has much more opportunity to go viral and reach a wider audience.
Based on the fact that social video generates 1200% more shares than the combination of text and image (Wordstream), incorporating video with social platforms is an absolute must in the post-production phase.
To sum it up: Social media platform integration is definitely a trend that will hit the spotlight in 2019.
Video Editing Trend #3: High Efficiency Video Coding (HEVC) or H.265 Video
4k videos are very much on the rise.
Better quality and advanced images are just a couple of reasons why 4k technology is better than 1080p.
While the great quality of the 4k image is incredible and provides a superior watch, the process of downloading and streaming a 4k movie can be slow, particularly when you want it to be in the best possible quality.
H.265 video (or HEVC) provides an alternative solution to download 4k videos at a much more practical speed and means that 4k videos can be downloaded at optimum quality.
H.265 video coding is essentially the next step to H.264 video coding with its main difference as being able to compress file size more efficiently.
So, if you are not using H.265 video coding yet, you should be.
This format allows you to create optimum quality videos that can be downloaded in superior image quality- and quickly.
Video Editing Trend #4: Live Video Editing
Live video editing is important when airing live video content. It essentially features various cameras at different angles and positions. These cameras capture footage and then send it through a vision mixing device.
To put it simply, live video editing is basically edited and aired in real-time.
It's far from simple though. Live video editing is primarily used by higher budget film crews.
But if you're an independent filmmaker or part of a smaller film crew, it is useful to know about the reliable video editing platform- Grabyo. Grabyo is a platform that incorporates social video production and publishing tools, allowing the user to capture and edit videos on their mobile device.
Video Editing Trend 5: 360-Degree VR Editing
360 degree VR editing is totally immersive. It is the type of video in which you are totally absorbed.
If you've seen Johnny English Strikes Again, you'll know the scene where English gets completely immersed in the world behind the headset.
Hilarious.
In fact, if you've got time, watch the below clip:
As you can see, it's amazing how "real" Virtual Reality can be.
While we can't all afford MI5 standard VR, Adobe 180 and 360/ VR Editing are great choices of VR editing software, allowing the user to watch the videos they shoot and edit them as they go.
Using this software, videomakers can wear the same headset as their users so that they can experience the film as they go.
Edit with NEEDaFIXER
Editing is indeed a time-consuming process, however, it is extremely important. By incorporating the latest video editing trends in the productions, filmmakers can ensure their movies are of the best quality possible.
If you would like some help editing your video production, then please do not hesitate to contact us at NEEDaFIXER. We can help with all stages of your filmmaking project.