How to Keep Film Production Going (when the world is shutting down)
The ripple effects following the Covid-19 coronavirus outbreak have devastated the global economy. It's as if we're living in a bad horror movie with an ever changing script and no identifiable hero: stocks are in freefall, travel has been curtailed, tourism is non-existent, and entertainment as we know it has ceased temporarily. Restaurants have shut, sporting events canceled, people have been told to stay at home. Even the film industry has been hit hard.
Global film production suspension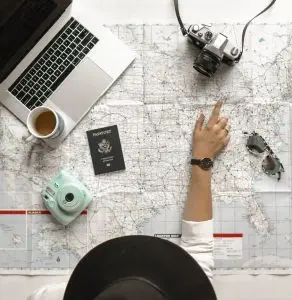 Making a film is a collaborative process – there are multiple working parts that need to sync harmoniously if you hope to produce something worth watching. But with Covid-19 rampaging around the world suspending productions, throwing spanners into international film works, stalling film releases, delaying festivals, it can seem all too easy to simply give up. Especially when enormous productions are calling time out.
From Netflix's mass-scripted shut down including the postponement of shooting Stranger Things, to talk shows such as Ellen suspending production completely until the end of the month, as the world struggles to contain the Covid-19 pandemic, keeping your film production going while the world shuts down around you might seem like an impossible task.
But the show must go on, literally.
Entertaining millions in self-isolation
With millions of people about to enter self-isolation, with nothing other than their screens to keep them entertained, providing them with something to watch – a comedy, a fantasy, even the news, is vital to keeping morale up, because humans aren't designed to be caged, cabin fever will set in very quickly.
You have two options with your film production – you can either put a pin in it, and have a loose plan to resume when the pandemic blows over (but who knows when that could be), or, you can keep on going, and outsource your film production needs to a company who are set up for this very eventuality.
Keep your film production going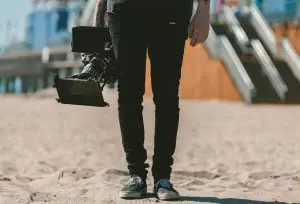 Just because you can't get you and your crew physically to your location, doesn't mean you can't film. Why not outsource your scheduled shoots to local film fixers and film production to in-house companies? The world needs content and you want to provide it.
Besides relying on NEEDaFIXER, your local solution to film production, what else can you do to keep your film production running smoothly?
#1. Visualise finishing the film
First things first – mind over matter. Don't give up. Despite the chaos surrounding you, you can finish making an awesome film.
Simply focus on making the best film you can make, and don't worry about the limitations that you're faced with. In these trying times, people want to watch great content, so just tell your story the best way you can.
And finish it.
#2. Direct remotely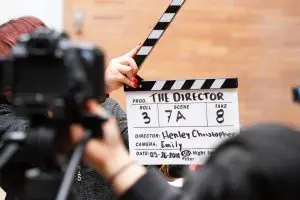 Directing a video remotely is entirely possible, as long as you are using the right video equipment. All you need is an HDMI to USB converter and video conferencing software such as Zoom, Skype or FaceTime.
You could even live stream on one of the social platforms if you were so inclined.
You can instantly share your video feed that you're capturing on your camera with anyone, anywhere in the world. Just make sure your camera can output video as well as audio so that you can see AND hear what you're shooting.
#3 Establish good communications
If you can't physically be with your team in person, make sure you're all set up to communicate efficiently.
This could be through conference calls via Zoom or dedicated messaging channels on Slack. It's easy to get wrapped up in what you're doing that communications take a back seat. Don't let them. Set up a live meeting and ensure throughout the shoot it's kept going.
#4 Audio Audio Audio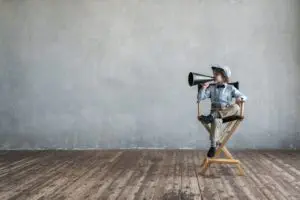 Whatever your project, invest in your audio.
Whether you're shooting solo, working with a skeleton crew, or filming remotely, the importance of capturing great audio can't be underestimated.
Don't rely on your camera's microphone to capture sound, instead invest in plenty of mic stands, because if you don't have a crew to help you hold microphones, you're going to need alternative hands.
Or use a directional lavalier and pocket recorder for each actor, and eliminate the need for a sound person or boom operator altogether.
#5 Keep it simple
First of all, put together a storyboard and compile a list of shots beforehand that you have to shoot – shots that are integral to telling your story. Then think like an editor and consider how the footage will cut together.
If the shots aren't wholly necessary, consider cutting them now. It'll make your life much easier in the long run.
Finally
If you've never outsourced any aspect of your film production before, then you're in for a pleasant surprise. NEEDaFIXER isn't just a UK production, service and fixing house, they are global, with contacts for every facet of the film industry available all over the world.
With members operating in over 100 countries across 6 continents, whatever you need assistance with during these turbulent times, don't postpone or cancel your film production, outsource it instead.
Worried about costs? Don't be, NEEDaFIXER will give you the best service at competitive rates, so to see how we can meet your needs, get started with our budgeting tool to estimate the first budget of your shoot.