Are you looking to produce a video/film in Spain? From video shorts to documentaries, NEEDaFIXER has you covered.
From documentaries to hospitality videos, corporate videos to TV adverts whatever your video production requirements are, look no further. We have an extensive team covering everything from location scouts to filming crew, from camera operators to assistant directors. Our one-stop-shop makes filming in Spain much easier & quicker, backed by superior quality staff and work-output, you can be sure that NEEDaFIXER will deliver above and beyond.
NEEDaFIXER has helped businesses in a variety of niches to produce:
Spanish Documentary Films
Spanish Feature Films
Spanish Hotel Videos & Hospitality Videos
Spanish Corporate Videos / Brand Videos
Spanish Service & Product Videos
Filming across Spain has never been easier.
Why Choose Spain?
As if we need to tell you. Spain is one of the most popular tourist destinations in Europe. With its consistently warm climate, friendly locals and selection of food and leisure establishments, it's the ideal place for your film.
In fact, Spain is a premier European production hub with a well-established tourist industry. Popular locations include Barcelona which is often regarded as the coolest city in Spain, Madrid, and the Canary Islands which are particularly popular as a holiday hot spot.
The country's natural landscapes are stunning, which s why so many people choose areas like the Costa del Sol for international shoots.
Due to its tourist industry, it's easier to receive permission from the local Spanish embassy than it is in some other European countries.
Want to see some of our work? Check out our incredible portfolio!
Filming in Spain with NEEDaFIXER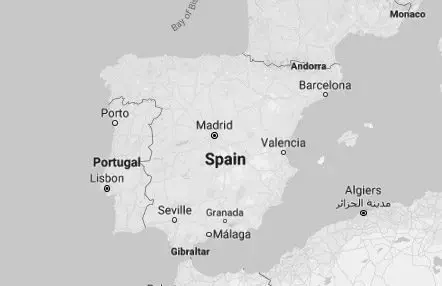 From the bustling cities of Madrid and Barcelona to the stunning beaches of Costa del Sol and Costa Brava, there are many incredible locations from which to choose. Movies such as "007: Quantum of Solace", "The Heart of the Sea," and Golden Globe-winning "Vicky Cristina Barcelona" were all filmed in Spain, and as of 2015, the country now offers a 15 per cent federal tax credit for international film productions. This rate rises up to 35 per cent for films shot on the Spanish Canary Islands. This is great news for those who are planning to shoot in Spain and is just one of many things with which our film fixers can provide assistance.
When it comes to filming in Spain, NEEDaFIXER has local production fixers available that can offer help with every aspect of organization, planning and logistics. We can put you in contact with someone who knows the language, landscape and needs of filmmakers to help you get the most out of your time shooting in beautiful Spain.
Check our detailed guide about Spain here.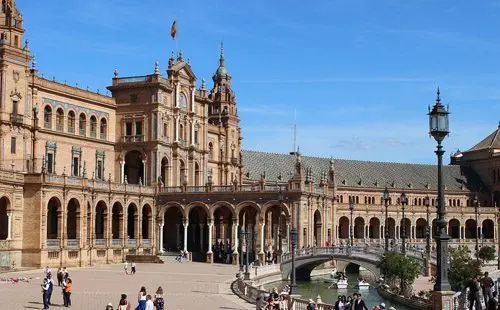 Our fixers in Spain can help with every aspect of production, from concept creation through to filming, editing and marketing. Because NEEDaFIXER works with knowledgeable locals, our experienced fixers can also help with translation, local talent sourcing, off-the-grid location scouting, transportation, permits/permissions, and much more.
All of our services are completely bespoke and tailored to the particular needs of each of our clients and their specific project. To discuss how we can help, contact us today!
Beautiful Locations
Vibrant and bustling cities? Check. Mountains? Yep. Forests, sand dunes and lakes? All of the above. 8000 km of coastline? Spain has that, too! Aside from natural beauty, Spain also has a rich history and architectural heritage.
Whether you're shooting a high-budget Hollywood movie, a commercial, a travel guide or a music video, our location scouts in Spain can help you navigate its diverse (and beautiful!) landscape to find the perfect backdrop for your next film production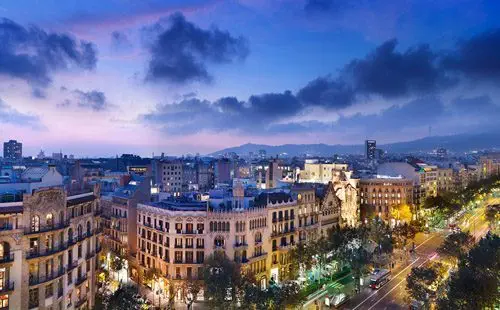 Tax Incentives
Since 2015, Spain has incentivized film production companies to shoot on location in Spain with a tax rebate of up to 20 per cent. The Spanish Canary Islands offer an even larger incentive of 40 per cent. Our fixers in Spain can help you apply for these tax incentives and benefits as well as field other inland revenue enquiries.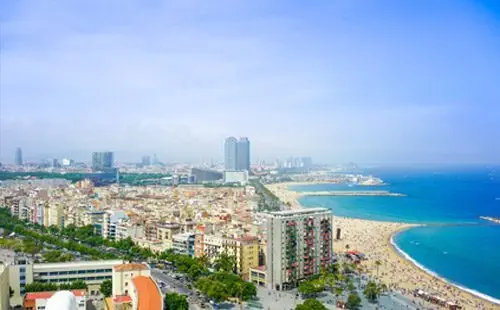 Warm Climate
Spain has over 300 days of sun a year, which makes the country a well-lit, natural studio. What's perhaps even better (especially for cast and crew!) is that the summers are hot but dry and the winters are moderate.
If you want more information on why Spain is a great place to film, click here to see what Arnau, the Head of NEEDaFIXER in Spain, has to say about this film-friendly country.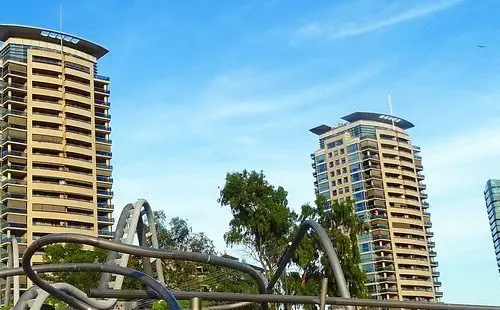 NEEDaFIXER has one of the most extensive teams across the globe covering everything from Location Scouts to 1st AD's. Our experts can support you with TV production, corporate videos, movies and everything in-between.
International Producers
International producers understand what it's like to film in a range of countries, and can take a location and amplify its special features. Our pool of talented production specialists can take charge of your film, whether it's in mainland Spain or Spain's islands.
They'll also oversee any post-production work including editing and marketing. We have access to post-production facilities in Spain and can work with international crews to make sure your video looks incredible.
From Mexican story settings to Mars-like desert locations and Islamic influenced cities, Spain has it all and our producers will find the right location from a huge array of filming hotspots.
Creative Directors
Producers plan European productions, but directors bring them to life. They oversee your film crew and make sure every aspect of the filming process runs smoothly and keeps in line with your theme and story.
Multicultural Audiovisual Professionals
Successful international productions depend on numerous factors, and while much of the focus is on producers and directors, audiovisual professionals are an essential part of our video production company.
They ensure that the lighting equipment, cameras, drip equipment and everything you need for a successful shoot work properly.
If you're in need of experienced multicultural audiovisual professionals, we have a range of talented individuals specialising in Spain film and production services.
On-Camera Talent
Our production team will help you find the right on-camera talent to make your production shine. Luckily, the country's incredible climate attracts people from all over the world, so you'll have access to diverse local crew pools.
Our production team will help you to source extras and actors to bring your international shoot to life. We have access to talent agencies in Spain and have invested heavily in our team of experts to assure the best possible service.
Logistical Support
Experts in the industry describe Spain as an ideal place to film due to the Spain film commission always looking for companies that are doing to assist in boosting Spain's production profile.
This means we have access to stunning locations such as the Canary Islands but while it's easy to get carried away with the varied locations, we still make sure you have everything you need for pre and post-production.
We can provide advice, support and access to:
Administrative Services
International Airports
Emergency Services
Quality Accommodation
Grip Equipment
Mobile Phones
With Spain's excellent economy, you'll have a low local spend too. In addition to the many filming locations available, Spain offers studios for indoor shoots.
If you need support in finding an expert team, we can source crew members from third party productions groups as well as give you access to our fixers.
Below is our typical team lineup.
Location Scouts
Fixers
Drivers
Permits / Permit Management
Cameraman / Camera Operators
DOP (Director of Photography)
Directors
Filming Crews
Gaffers
PA's
Videographers
Cinematographers
Filmmakers
Drone Operators
Production Crew
Color Graders
Assistant Directors
AD / 1st AD
Focus Pullers
Sound Operators
Production House
Frequently Asked Questions
How easy is it to get permits?
Each Spanish region has its own laws and regulations when it comes to permitting. With so many varied locations, your bespoke location manager will be able to advise on permits and secure the necessary permission for your Spain film.
Some regions are more film-friendly than others, which is why we recommend that you get in touch with NEEDaFIXER for advice and help with applications. We'll help ensure that your applications are filled out correctly, submitted in time for processing and that records of payment and permission are kept on hand.
Do I need a visa or work permit?
If you're a resident of a European country, visas are not required for entry. For residents of all other continents, we recommend that you contact your local Spanish embassy for more information or contact NEEDaFIXER for help.
There are more film friendly regions than others and that's why we'd recommend getting in touch with NEEDaFIXER to advise properly.
Barcelona General permit:
General permit:
This permit authorizes a small film crew (maximum 10 people + 1 camera + 1 tripod) to film freely on streets and squares anywhere on public thoroughfares in Barcelona.This permit is valid only and exclusively between 8 am and 10 pm.
This permit is valid only and exclusively between 8 am and 10 pm.You may apply for this permit for up to 30 consecutive days.
You may apply for this permit for up to 30 consecutive days.2 working days' notice
2 working days' noticePrice: Free for all kinds of productions.
Price: Free for all kinds of productions.
Specific permit:
This permit is required for film crews larger than 10 people + 1 camera + 1 tripod and/or which require parking privileges for vehicles essential to the shoot.
This permit should be applied for at least 5 working days in advance.
Prices:All productions: €38.36 issuing fee per application.*
All productions: €38.36 issuing fee per application.*Commercial productions only: Public thoroughfare usage fee.
Commercial productions only: Public thoroughfare usage fee.
Film shoots: €593.78 per day and location.Photo sessions: €332.72 per day and location.
Photo sessions: €332.72 per day and location.
*Issuing fee: Specific Permits are not valid without the corresponding proof of payment of the issuing fee provided by the City Police [Guàrdia Urbana]. This fee may be paid by any natural person or legal entity, with or without a digital certificate, on the Barcelona City Council Formalities website (in Spanish|Catalan).
NOTA: Under no circumstances will this fee be refunded. We recommend that you contact us to tell us what you want to do before you pay the fee to make sure this is a feasible application that can be submitted within any deadlines, etc.
PARKS, GARDENS AND BEACHES
The body responsible for giving permission to shoot in city-owned parks, gardens and beaches is Barcelona Municipal Parks and Gardens Institute, which issues a written document stating the conditions for shoots it authorizes. The rates for advertising productions or commercial photography are 593,78€ – per day and location – for filming and 332,72€ – per day and location – for photography. The Barcelona Film Commission manages a fee waiver request for all the non commercial productions that helps to publicize the city and its identity.
Can I hire equipment once there?
There's a range of standard and specialist equipment available locally.
What is the climate like?
Spain enjoys a typical Mediterranean climate. You can expect slight showers in their winter months, but generally speaking, it's beautiful mild weather throughout the year.
'NEEDaFIXER team provide a professional and efficient service and they react very well to last minute production requests and changes. We have used them on numerous location shoots and we have always felt a high degree of trust and reliability. I wouldn't hesitate in working with them on future productions.'
–
Karen Knowles
Producer / RICOCHET
Want to know more? Send us an enquiry