5 Great Examples of Corporate Videos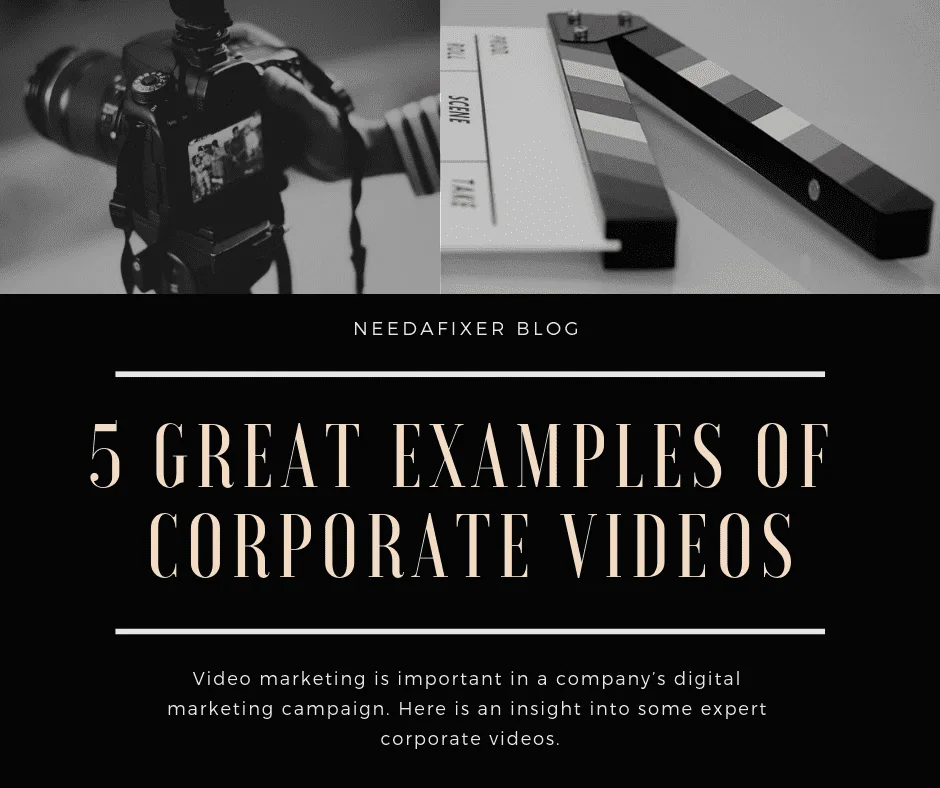 Here at NEEDaFIXER, we've mentioned the importance of video marketing before in our blog article: Why video marketing is vital in 2018.
And while we may well have written the blog back in 2018, it's undeniably still true in 2019.
All we need to do is consider the following facts to understand just how successful corporate videos can be:
Fact #1: Including video on a landing page can increase conversions by 80% (Insivia)
Fact #2: 73% of consumers worldwide prefer seeing videos on social media that are "entertaining." (HubSpot)
Fact #3: 90% of customers report that product videos help them make purchasing decisions. (Forbes)
It's clear from the facts that video marketing is important in a company's digital marketing campaign.
And that's not to mention the success we've seen from our corporate videos for various clients, here at NEEDaFIXER.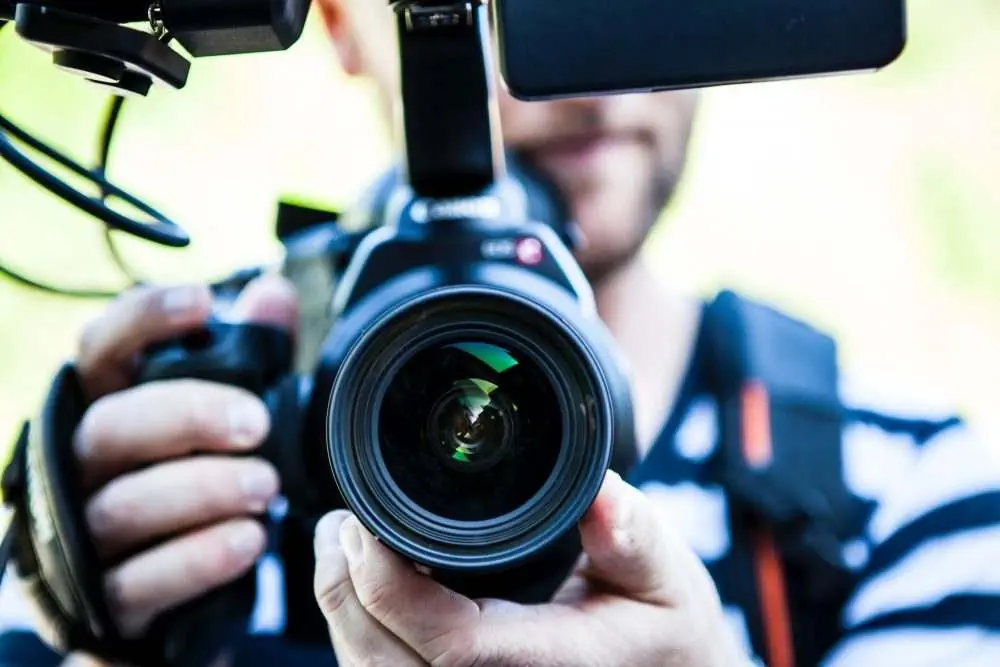 In this article, we'll share some of our best corporate videos 2018 and also some of our more recent work. Some of the following videos are our in-house productions. Others, required a provision of different services-like production assistance, locations and fixers.
We're seeing a massive success rate from corporate videos and we're sure we're bang onto a winner with commercial video production.
Here are 5 corporate video examples that utilize various techniques to really make them stand out from the crowd:
1.Appeal to emotion and make sure the video has heart
Despite the fact you're selling something to a consumer, video productions that have the ability to tune in with people's emotions most definitely work the best.
You can see in the below commercial production for Qatar Airways, in addition to the incredible sights included in the video, there are various relationships also captured.
Have a look for yourself:
Whether it is the look of love amongst a couple or the charming relationship of a father and son, by evoking nostalgic memories in the consumer, there is an immediate connection with the people in the production.
Through combining the portrayal of relationships and emotions, with the possibility provided by the travel company to see amazing sights, the observer is persuaded that there is a fondness associated with Qatar Airways and what the company has to offer.
2. Provide information to the viewer
In the corporate video below, sponsored by Turkish Airlines, information about football is provided and what the sport means to Europe, as well as representing the travel service by Turkish Airlines.
The airline has cleverly sponsored the football Euros. Football is therefore used in the video and what it means across the continent is made apparent.
The interviews conducted to passers-by show a positive, fun atmosphere, and also adds a documentary style to the sequence.
Another advantage of this video is it's global appeal.
3. A bit of humour goes a long way
If your audience can have a bit of a laugh during the production, they are much more likely to remember it.
Of course, they're unlikely to remember all of it but if it has given them a giggle, then they are more likely to return to you for more entertainment.
You can see in the short production below that there is a little fun added to the advertisement for the Reindeer Pizza.
It's not that often we see a stroppy Santa Clause, after all…
4. Using animation to tell a company story
Using animation in video is an effective way to characterize a story and help put your company's vision into a clear image.
This UNWTO video gives the message exactly as it was intended to be: empowering.

Not only does the animation used in this video put into pictures the company's vision for the future, but it also tells the success story of a 57-year-old real-life female character (without using her actual image).
The viewer sees the potential for growth in the video, and overall it is positive and uplifting.
Animated corporate videos are becoming increasingly popular in a society that is working towards preventing climate change and other progressive issues. Animated videos are diverse and can be used in various industries.
5. Make the most of motion graphics
We sent a runner and fixer to help Booking.com cover Paris in three hours. It incorporates a variety of motion graphics, combined with various scenes shot at different camera angles, and snippets of tourist attractions to offer a "drop-in" tour of Paris.
The motion graphics provide a clear insight into Paris and add a fast-paced feel to the video. Almost like a city break itself, you have a glimpse into what the city has to offer and then you move onto the next attraction.
It gives the impression there is lots to see and do in Paris.
Which is true, of course!
Corporate Videos from NEEDaFIXER
If you would like some expert guidance or help putting together your corporate video, then do not hesitate to contact us at NEEDaFIXER.
We have worked on a number of commercial videos and can work within your budget to make your video a success.
Forget stock videos and repetitive themes, our creatives at NEEDaFIXER can help you develop a unique video that is sure to capture consumer attention.