Top Filming Trends in 2021
Workforce Safety, Security & Wellbeing
As a result of the Covid-19 pandemic, employee safety has become the foremost priority. To ensure a safe and healthy working environment, it is imperative that production crews put a set of measures and risk mitigation strategies in place. For example, where social distancing is not possible on set, cast and crew should wear masks to stop the spread of germs, keep activity time short, frequently wash/clean surfaces, and even use screens/barriers to separate people from each other.
Further to safety, reducing physical contact between the entire team can be done by using a 'fixed-team' strategy.
This entails dividing the core production team into even smaller groups to carry out tasks in a more efficient and safe manner. Such a strategy directly contributes and improves the remote film production workflow, which aids the production teams in understanding what each crew/sub-production team is doing and when they are doing it.
NEEDaFIXER excels in providing the perfect equilibrium of workflow productivity and employee safety and is prepared to offer strategies to effectively manage this balance.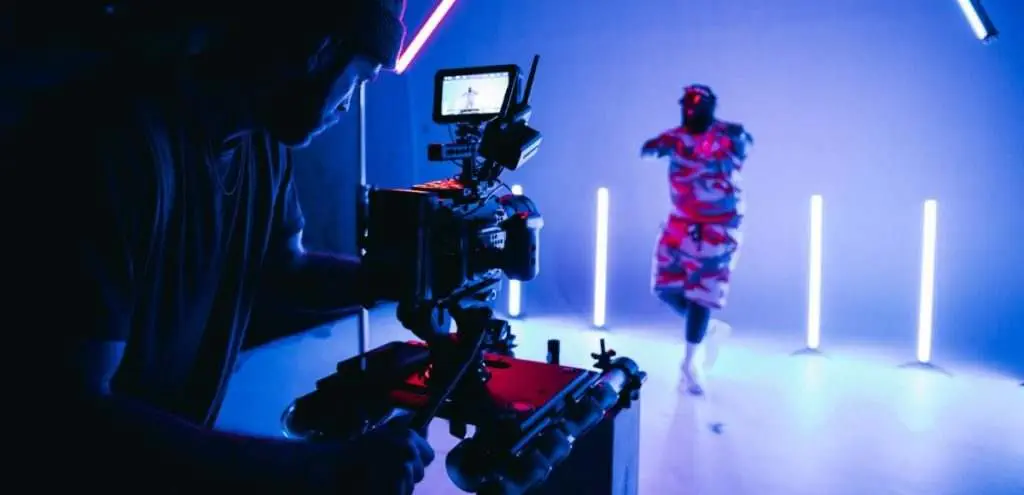 Remote Filming
Across the world, new software is extensively used to aid in the filming process by allowing directors to access sets in real time and guide shoots from anywhere in the world. There is no limit to the amount of people that can work on a particular project. Experts can be brought in to collaborate on a set from thousands of kilometres away, from the comfort of their own homes.
Sophisticated technologies like Qtake and Clearview Flex remote system can be synchronized with a camera on set and provide real time footage for a production team operating primarily virtually.
NEEDaFIXER's professional crews are extremely flexible and adept at delivering such solutions tailored to your needs.
All set requirements can be supported by us, whether it be: outdoor shoots, studio shoots, multiple cameras, local producers, digital workflow supervisors, etc. We can help secure live audio & image transmissions for you to address feedback in real time and take control of set activities.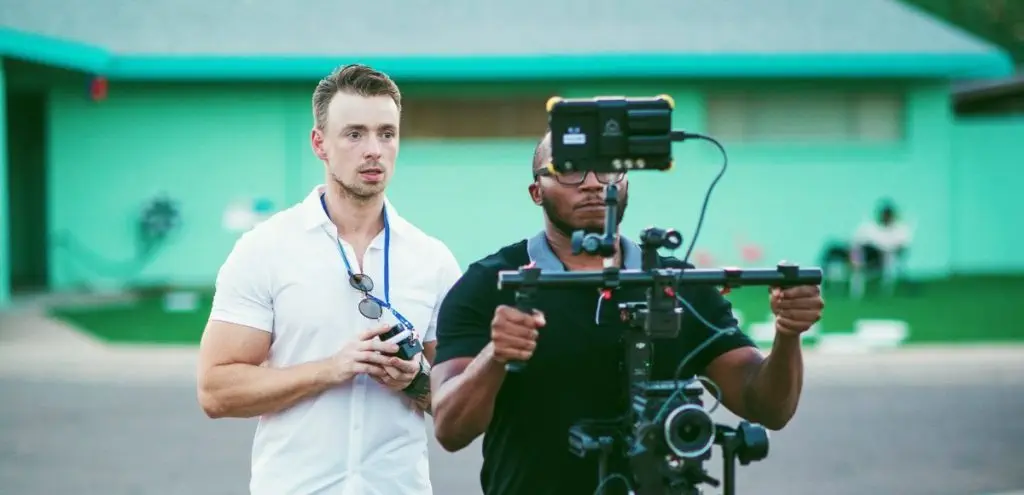 Keeping your group as small as possible
Keeping production teams to a minimum will lessen the risk of crosscontamination and also makes it easier for contact tracing if a member is identified as positive for COVID-19. Remote filmmaking can help with this through the optimisation of film software as well as the skills of creatives being employed from a distance. Lockdown breeds collaboration!
Workflow strategies can also help with keeping a production team small through team division and allocation, which in turn increases safety and maximises productivity.
Further to 'fixed team' strategies, 'partnering strategies' can also be employed to reduce physical contact between cast and crew. Similar to the former, partnering strategies involves pairing two experts together, from different specialisations (i.e. producer and location manager). The experts collaborate together for a period of time and bounce ideas between them to formulate solutions to pitch to the rest of the team. Studies have proven such methods to be most effective in team collaboration.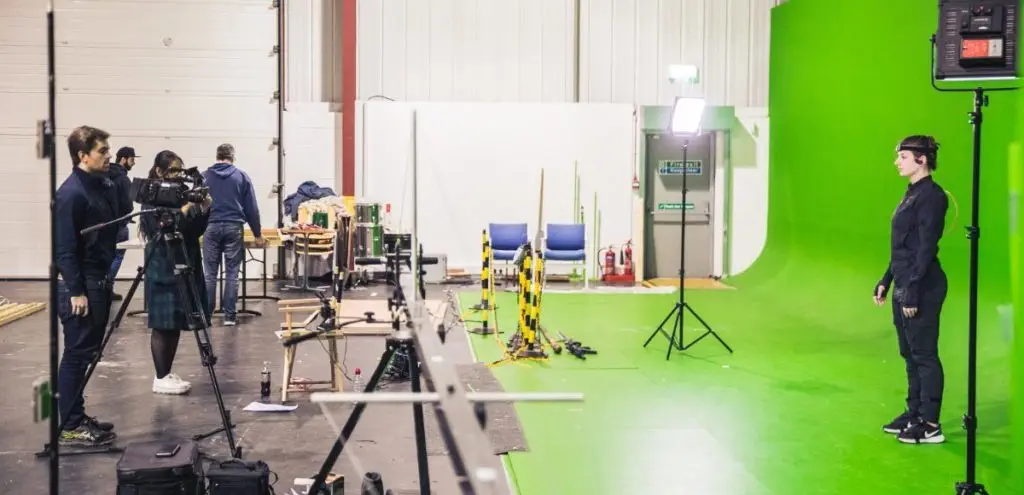 Assistive Technologies (VR & AR)
VR refers to the use of computer technologies to create a simulated work environment which enables film practitioners to share a virtual space and work together with others in a truly collaborative way. It is also a great relief for budget as less time and money is wasted from commuting.
Additionally, it has been estimated that there is at least a 25% increase in attention during VR meetings compared to video conferences!
On the other hand, AR is simply an extension to what technology already provides. It appears in direct view of an existing environment (i.e. a set) and adds layers of digital information to it like graphics and colours.
The time has come to make the most of what technology, and innovation, have to offer. Let us take filmmaking to the next level.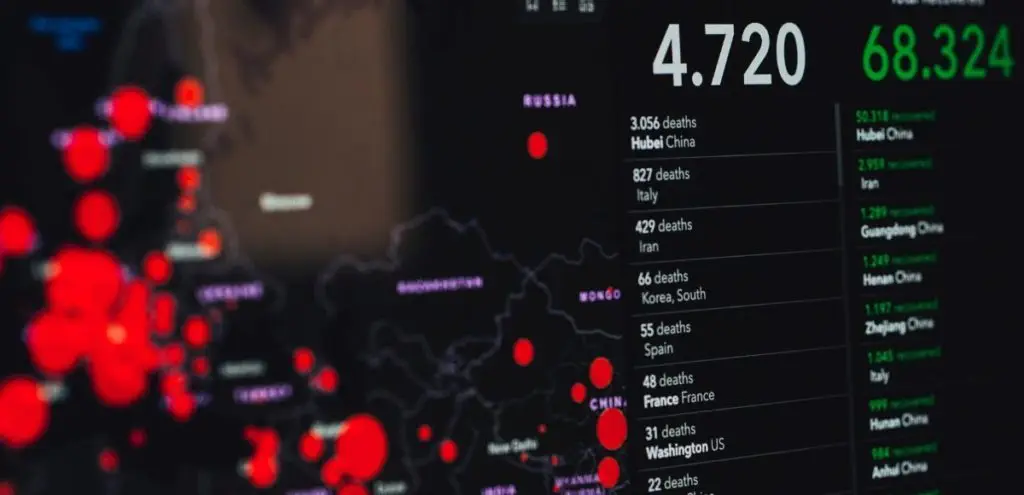 How to choose where to film
Now more than ever, it is vital for travellers to be aware of destinations that have demonstrated controlled approaches in dealing with the virus (i.e. countries that make it easy to maintain safety measures, such as social distancing). This is how destination popularity is now being dictated.
Evidently, the coronavirus has had a major impact on production hot spots that were popular prior to the pandemic; which, consequently, have seen a drop in popularity.
NEEDaFIXER has local people actively working in countries all over the globe who can tell you exactly the status of their region of operation (i.e. rules and regulations, production activity, etc.). Feel free to get in touch if you would like some insight into which destinations best suit your filming needs.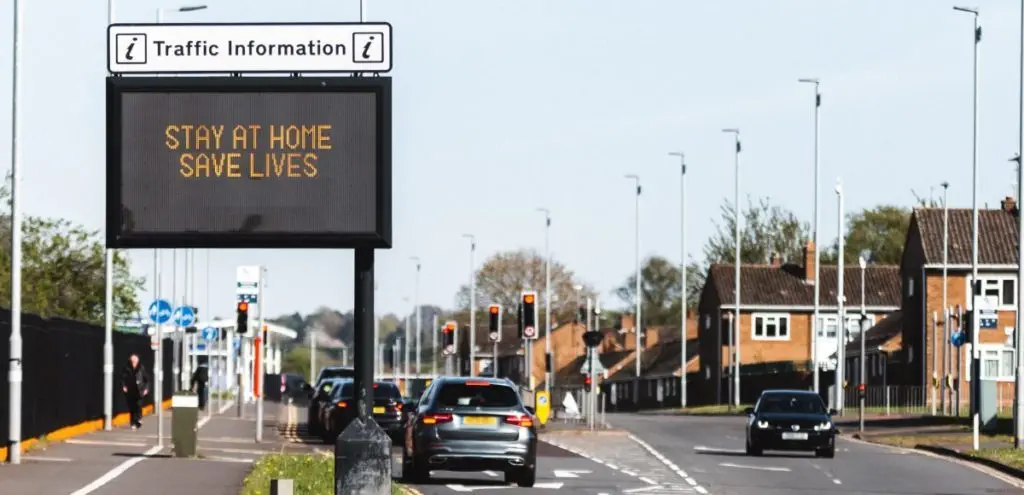 Research local regulations
Countries, states and cities have various mandates in place right now, so in order to keep your productions safe and legal it is crucial that you do your research. Find out local rules and regulations for film productions during COVID-19 and take the necessary steps to assure adherence to them.
Did you know that Australia's COVID-19 support includes a $50 million Fund made available by the Australian government called The Temporary Interruption Fund (TIF)?
To receive funds from the TIF, Screen Australia requires productions to meet certain requirements, guidelines, and have risk mitigation plans in place.
Know about where you're headed. Make sure that there are no current outbreaks at your destination. The NEEDaFIXER team will help you stay up to date with regulations as they are constantly shifting and look into best practices wherever you decided to film next.