Are you looking to produce a video/film in France? From video shorts to films, TV ads & documentaries, NEEDaFIXER France has you covered.
Whether you are looking for Fixers in France, a French Location Scout or French Film Production, NEEDaFIXER can help. Our extensive network of film fixers, location scouts, assistant directors, directors across France makes NEEDaFIXER a popular choice for those looking for production services.
NEEDaFIXER has helped businesses in France to produce:
Documentary Films
Feature Films
Hotel Videos & Hospitality Videos
Corporate Videos / Brand Videos
Service & Product Videos
Whatever your production/film/video shooting requirements may be, speak to NEEDaFIXER today. We are a popular choice for businesses looking at film production in France.
Want to see some of our work? Check out our incredible portfolio of French Video Production!
France is filled with iconic filming locations that have been used in hundreds of classic and modern films. From the cobbled back streets of Paris in the shadow of the Eiffel Tower to the turquoise seas of the French Riviera, the country is suitable for a diverse range of productions. There's also a thriving film industry in France, with both independent and major film studios.
Filming in France with NEEDaFIXER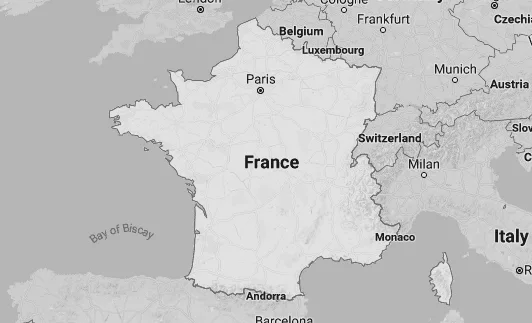 NEEDaFIXER FRANCE has a wide range of contacts in the area and can assemble a crew to film your production in France. We can provide directors, producers, technical staff, and all the crew that your particular shoot requires, and we've worked with an impressive array of production companies over the years. A major challenge of filming in France is the language barrier, but using the services of NEEDaFIXER means that we can provide a go-between and ensure you have the experienced crew you need to make your production a success.
We offer a wide range of services for those who are filming in France from scouting the right location to providing equipment such as drones and pilots to create exciting new shots. Our comprehensive range of pre-production services helps you ensure everything is in place before you arrive, and we can even help with casting in France, sending over showreels of talented locals.
We'll Take Care of Shooting in France
Whether you are filming in the middle of Paris, the south of France or on an empty beach, the NEEDaFIXER FRANCE team will be able to arrange permits and get cast and crew transported to the location. France is a good country in which to film as generally, it's an easy process to obtain the right permits, but we can get these sorted for you along with arranging all the other logistics of your shoot.
France is one of the major exporters of movies around the world, with many popular French and English language films produced here every year. Oscar-nominated Amélie was filmed in Paris and was a global hit, and Stephen Spielberg produced comedy-drama The Hundred-Foot Journey was filmed in a charming small town in the Midi-Pyrénées region.
Let's not forget Johnny Depp's Chocolat and Mission Impossible Fallout. With major cities and rustic towns at your disposal, there are endless filming locations in France.
NEEDaFIXER can support all of your requirements when looking for French Film Companies to produce stunning international productions.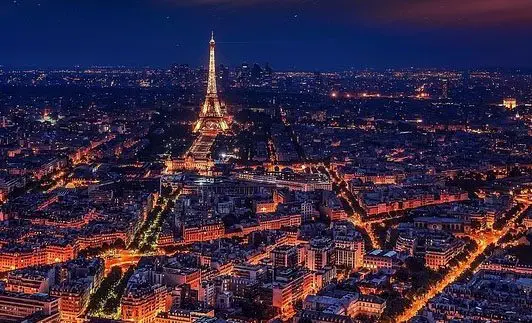 We Have Access to Local Film Fixers in France
France is a popular destination for those filming movies and TV shows, and many major productions have taken place here over the years. You'll no doubt have seen many cinema worthy productions set in Paris, especially classic films, and the city has also been the backdrop for newer films such as action-packed Taken and horror movie As Above, So Below. Outside of the capital, many French film locations have been used in classic and modern movies. Alfred Hitchcock used the French Riviera as a backdrop for To Catch a Thief and other movies, while the Palace of Versailles has been used in dozens of movies over the decades.
You may already have a filming location in France in mind, but if you don't then the NEEDaFIXER FRANCE team can find something that'll suit your production's style and budget.
While many people automatically think of Paris and the Eiffel Tower, there are other stunning locations for your international production.
France is a diverse country with stunning areas that don't have the price tag of the capital city. The South of France is a stunning region, known for its vineyards, local towns and numerous sunny days.
Marseille and Provence are famous tourist destinations and their villages offer an ideal photo opportunity.
Wherever you choose, France's expansive territories are the perfect location for war films, romances and independent pictures to show at the Cannes festival.
What can our fixers in France do for you?
France has a large and diverse film industry, and you'll usually find that the authorities are amenable to requests to film in various locations. However, you may be put off from filming in France because of the language barrier or worried about finding the right crew. Using the services of NEEDaFIXER FRANCE means that you can get things like permits arranged for your shoot, and will have a professional crew on hand ready to film, with the right equipment to bring your production to life.
You'll find a few major studios in France, such as the famous Gaumont Film Company who has the distinction of being the first film company in the world. France also has a thriving independent film scene and also produces a lot of original content for TV. NEEDaFIXER has worked with many production companies across France and has built an excellent portfolio of contacts so we can find cast and crew for all sorts of shoots.
If you'd like to find out more about how our team can help with production in France, please e-mail us at info@needafixer.com and we'll be in touch.
NEEDaFIXER has extensive resources for all productions be it a film, documentary, hotel video, TV ad, feature film, corporate video or pretty much anything else video related. Our French teams are ready to help! Some of our resources include:
Fixers
Drivers
Permits / Permit Management
Cameraman / Camera Operators
DOP (Director of Photography)
Directors
Filming Crews
Gaffers
PA's
Videographers
Cinematographers
Filmmakers
Drone Operators
Production Crew
Color Graders
Assistant Directors
AD / 1st AD
Focus Pullers
Sound Operators
Production House
Frequently Asked Questions
How easy is it to get permits in France?
Due to the film-friendly nature of the country, not forgetting the iconic and stunning backdrops, it's relatively simple to attain a permit and usually takes up to 6-10 days to process.
Do I need a visa or work permit?
In terms of work visas and permits, you won't need one as long as you stay for a maximum of 90 days. Acquiring filming permits is a different story. France is a relatively easy country to film in, and in many areas, you won't need a permit. However, France's most popular Paris region has restrictions in place for street filming. Our team will help you source the right permits and explain the costs associated with obtaining them.
Can I hire equipment once there?
Yes, and our team will provide all the necessary support. Whether it's camera equipment or audio equipment, we'll be able to help you find everything you need.
What is the climate like?
France has a typical European climate, with warm summers and colder winters. Shooting in France, you'll be able to choose the right season for your needs. For example, Paris has cold winters but hot summers. The south of France, especially the riviera has a much warmer climate.
What about tax incentives?
If you plan to film a commercial, then there are no tax rebate incentives, but there are for TV shows and feature films. The tax rebate for international TV and film productions is between 30% to 40%. There's also a bonus, but this all depends on the region you film in and the scope of your shoot.
'NEEDaFIXER team provide a professional and efficient service and they react very well to last minute production requests and changes. We have used them on numerous location shoots and we have always felt a high degree of trust and reliability. I wouldn't hesitate in working with them on future productions.'
–
Karen Knowles
Producer / RICOCHET
Want to know more? Send us an enquiry