Are you looking to produce a video/film in Italy? From video shorts to documentaries, NEEDaFIXER has you covered.
Looking to Film a Documentary in Italy? A feature film? Or maybe a video for your Luxury Hotel? NEEDaFIXER has it all when it comes to full-scale video & film production. We have an extensive Italian team covering everything from location scouts to filming crew, from camera operators to assistant directors. Our one-stop-shop makes filming in Italy much easier & quicker, backed by superior quality staff and work-output, you can be sure that NEEDaFIXER will deliver above and beyond.
NEEDaFIXER has helped businesses in a variety of niches to produce:
Italian Documentary Films
Italian Feature Films
Italian Hotel Videos & Hospitality Videos
Italian Corporate Videos / Brand Videos
Italian Service & Product Videos
Italy has a long history of being a sought-after location for feature films, commercials, food and travel shows, historical documentaries and famous music videos.
Want to see some of our work? Check out our incredible portfolio!
Filming in Italy with NEEDaFIXER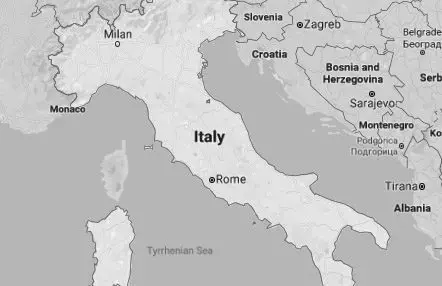 When looking at the variety of the landscape, the glorious weather, the inviting culture, and the delicious local cuisine, it's not hard to see why! Lap up the luxury on the Amalfi Coast, sail down the iconic canals of Venice, or take in the beauty of the Colosseum in Rome. There is much to enjoy in terms of fantastic landmarks along with natural beauty in the way of beaches and orchards. The Roman ruins are a sight to behold, while cosmopolitan cities and areas like Milan and the Italian Riviera are luxuries defined.
Tax relief has been available to filmmakers since 2008, with international feature films being able to claim back 25 per cent of qualified production expenditures, going from a CAP of €5 million per project to €10 million per company. If you are looking to bring your next production to Italy and require professional assistance in doing so, let NEEDaFIXER help. We have fixers in almost all major Italian cities standing by ready to assist, regardless of the size or stage of your production.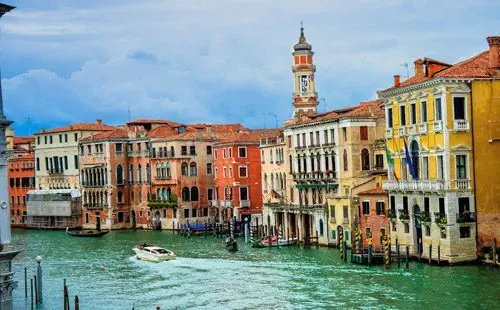 Why Film in Italy?
Italy is a stunning country, and production companies flock to it each year due to the diverse climate and rich history. Rome is renowned for its historical appeal, and many of the ruins are still intact. Directors especially love the opportunity to film in Rome and its many unique locations.
But it's not all about Rome, because there are some other great options in Italy. In the south of Italy, lies the Almadi Coast – a 50km stretch of coastline, filled with natural beauty.
It's the perfect location for a beach setting and the stunning buildings only enhance the natural beauty.
Milan is the cultural capital of Italy, so it's ideal for contemporary cinema productions. We can't forget Florence, which is known for its old-fashioned city feel.
Everywhere you go in Italy, you'll find culture, friendly locals and a multitude of opportunities for your film production.
Our fixers are available to join at any stage of the process, whether you are just getting started and making preliminary arrangements or are well underway with your shoot.
Our experienced team can help you with anything from passports and visas to procuring travel and accommodation, translating, sourcing local talent, arranging equipment hire and much more. Our seasoned fixers can provide valuable support to productions of any shape and size.
If you need assistance from the experts for your film shoot in Italy, click here to send us an email. You can also call us on +44 (0) 20 8549 2259. All enquiries will be answered within 24 hours.
NEEDaFIXER has one of the most extensive teams across the globe covering everything from Location Scouts to 1st AD's. Below is our typical team lineup.
Location Scouts
Fixers
Drivers
Permits / Permit Management
Cameraman / Camera Operators
DOP (Director of Photography)
Directors
Filming Crews
Gaffers
PA's
Videographers
Cinematographers
Filmmakers
Drone Operators
Production Crew
Color Graders
Assistant Directors
AD / 1st AD
Focus Pullers
Sound Operators
Production House
Frequently Asked Questions
How easy is it to get permits?
This is easy thanks to Italy's simple permit laws. The film-friendly nature of the country makes it a production haven. Having said that, church property requires permissions via the church directly and many of the historical monuments and archaeological locations will require time and money for a permit to be issued.
Do I need a visa or work permit?
If you're an EU citizen, then you won't need a permit to work in Italy. In most cases, you can stay for up to 90 days, but then you'll need to notify the country of your intention to reside there for longer. Non-EU citizens will have visa guidelines based on their country of birth and residence.
Our fixers work with people all over the world, so we're able to help you to secure the necessary paperwork.
Can I hire equipment once there?
Yes, there are plenty of places in Italy for your production. The country has plenty of studios available, and you can hire equipment easily. You can also use an ATA carnet to transport your equipment.
What is the climate like?
Warm! Italy has a generally warm climate, and the country welcomes a lot of sunshine each year. However, winters are wet and cooler, with snow occurring during the colder months.
'NEEDaFIXER team provide a professional and efficient service and they react very well to last minute production requests and changes. We have used them on numerous location shoots and we have always felt a high degree of trust and reliability. I wouldn't hesitate in working with them on future productions.'
–
Karen Knowles
Producer / RICOCHET
Want to know more? Send us an enquiry