What's currently being filmed in London today
From Hollywood blockbusters to small screen crime dramas, there are a number of productions that are currently filming in London today.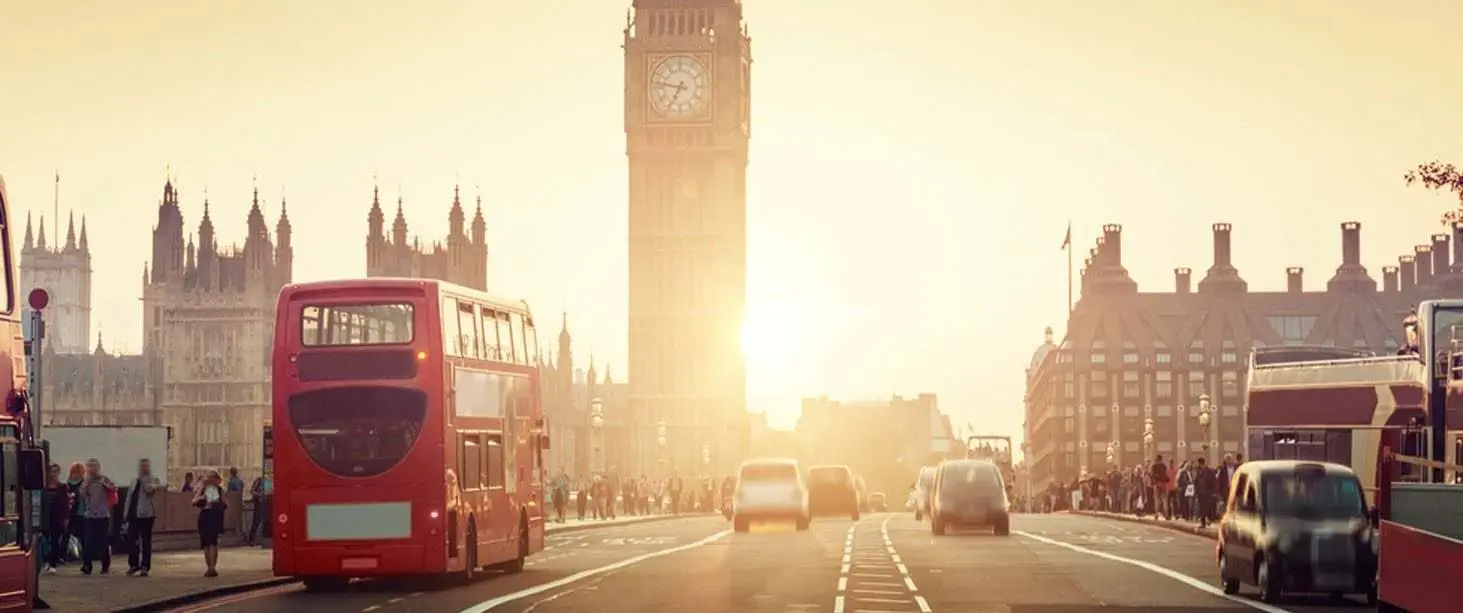 As one of the world's most popular destinations for filmmakers, London has welcomed numerous productions both large and small throughout the year, with plenty still on the docket as we move into the fall and winter months. If you are curious to know more about what's currently being filmed in the UK's capital today, we've compiled a few video productions to keep an eye out for…
What is being filmed in London today?
Mary Poppins Returns
Scheduled for release on Christmas Day 2018, Mary Poppins Returns is currently shooting on locations throughout the capital as well as in Pinewood Studios. Stars have been spotted outside landmarks such as the Bank of England, including Emily Blunt, who will star as the titular character alongside an all-star supporting cast including Meryl Streep, Angela Lansbury, Lin-Manuel Miranda and Colin Firth.
The Flash
DC is no stranger to shooting on our shores, and the latest offering – The Flash – is the latest venture to be currently filming in London. Starring Ezra Miller, the movie began shooting in January of this year, but there is no word as yet as to when moviegoers can expect to see the Scarlet Speedster on the big screen.
The Current War
Starring Michael Shannon and Benedict Cumberbatch, The Current War is one of many Hollywood projects currently filming in London. The movie, produced by The Weinstein Company, tells the story of the rivalry between US inventors Thomas Edison and George Westinghouse in the 1880s.
Holmes and Watson
The chronicles of Sherlock Holmes have been brought to life on both the small and silver screen in numerous different formats over the years, so perhaps it's about time that film studios take a chance on adapting the stories of Arthur Conan Doyle into a comedy. This project, currently shooting in London, sees comedic stars Will Ferrell and John C. Reilly reunite alongside a fabulous British supporting cast that includes Ralph Fiennes, Rob Brydon, Hugh Laurie and Kelly Macdonald.
Hard Sun
Drama fans can keep their eyes peeled for Hard Sun, a crime series currently filming in London and set for release later this year. Starring Jim Sturgess and Agyness Deyn, the pre-apocalyptic storyline follows two detectives who must work together to keep order whilst striving to stay alive. Directed by Brian Kirk (Game of Thrones) and written by Neil Cross, who also penned the BBC drama Luther, Hard Sun is sure to become a favourite among fans of hard-hitting screenplays.
Disobedience
One of many features currently filming in London, Disobedience stars Rachel McAdams and Rachel Wiesz. The story is set in North London, and she stars have been spotted around a number of different boroughs including Golders Green and Madia Vale.
London is a prominent filming location for any film production company in the UK given its location, its recognition throughout the world and its large array of prominent buildings including the Shard, BT Tower, St Pauls Cathedral, London Bridge and many more.