Are you looking to produce a video/film in Greece? From video shorts to documentaries, NEEDaFIXER has you covered.
Producing a film? A documentary? A music video? Or a hospitality / travel video? Whatever your video/film/pre & post-production requirements are, look no further. Our team is extensive covering everything from location scouts to filming crew, from camera operators to assistant directors. Our one-stop shop makes filming in Greece much easier & quicker, backed by superior quality staff and work-output, you can be sure that NEEDaFIXER will deliver above and beyond.
NEEDaFIXER has helped businesses in a variety of niches to produce:
Documentary Films
Feature Films
Hotel Videos & Hospitality Videos
Corporate Videos / Brand Videos
Service & Product Videos
Filming across Greece.
Want to see some of our work? Check out our incredible portfolio!
Filming in Greece with NEEDaFIXER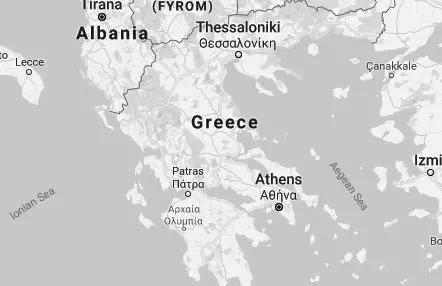 With contacts across Greece and the rest of the world, the team at NEEDaFIXER GREECE can provide a crew ready to film on the mainland or one of the hundreds of islands. If you need directors, a production crew, technicians, assistants, or any other film crew, then we can get them to your shoot location when you need them. If you are looking to cast locally, but are worried about the language barrier, we can sort out showreels so you can take your pick of local talent.
Filming in Greece poses many challenges. It can be difficult to deal with the local government, and gaining the necessary permits can be time-consuming. Therefore, the services offered by NEEDaFIXER GREECE can make your shoot so much easier. We can get the right permits for filming in areas such as archaeological sites, towns, or remote islands.
Always ahead of the curve when it comes to technology, the NEEDaFIXER team in Greece can provide drones and pilots for those epic overhead shots. The rugged landscape and remote locations of some of Greece's islands can pose challenges to those looking to film, which is why many film crews in the country seek our expertise.
Greece has been a popular filming location for a diverse range of movies from Shirley Valentine to James Bond: For Your Eyes Only. In recent years hit movies such as Bourne Identity and Mamma Mia! have been filmed on the islands, with the natural beauty of the locations making a perfect backdrop for these films.
It's also been a filming location for top acting talent including, Woody Harrelson. Perhaps one of the most popular international productions that put Greece on the map was the romantic drama Captain Corelli's Mandolin – starring Nicholas Cage and Penelope Cruz.
Another popular movie is Lost Daughter Moved, starring Olivia Coleman and Dakota Johnson.
There's no doubt that Greece is such a popular filming destination, and foreign interest creates a national centre for culture, drama and beaches that put other countries to shame.
If you are looking for film production services in a centre of audiovisual media, Greece looks no further, we provide fixers in Greece, location scouts & management for filming locations in Greece. From snow-capped mountains to sprawling beaches and stunning landscapes, when it comes to productions, there's an endless variety.
Check our detailed guide about Greece including the mild climate, stunning locations and everything Greece offers here.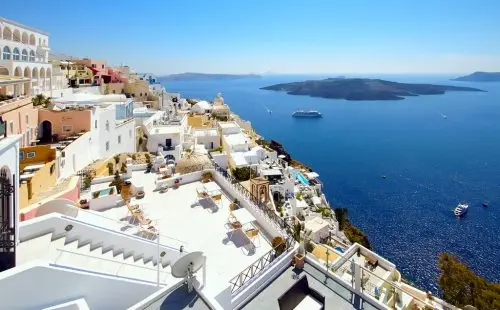 Greece has provided a spectacular backdrop for many major movies over the years. The well-preserved temples with their grand columns and stone steps make the perfect backdrop for historic movies. There are a large number of islands, each with its own unique look, which can be used for filming. For example, Santorini with its white houses and bright blue seas provided the perfect scenery for some of the Tomb Raider movie. There's no limit to sun-drenched Mediterranean locations where you can film. Greece has a small, independent film industry, and doesn't have any major studios, but if you're looking to film in the country then we can help you gain the relevant contacts.
If you are considering filming in Greece and need help with sourcing locations, getting permits, or finding a local crew, please get in touch with us at info@needafixer.com to find out more about how we can help you.
What can our fixers in Greece do for you?
There are many challenges to filming on the Greek mainland or on its islands. Because there's not a huge film industry in Greece, you may struggle to find experienced crew, and there's also a language barrier for English speakers. That's why many people looking to film in Greece contact the NEEDaFIXER GREECE team before they shoot in the country. They can ensure that you have all the cast and crew you need to keep your production on schedule.
Another issue that you may come across when planning a shoot in Greece is trying to gain the right permits. If you want to film around archaeological sites, then you need permission from the Ministry of Culture and Tourism, while different islands might have different permit requirements. Use the services of NEEDaFIXER in Greece and will we deal with the difficult process of dealing with local government.
Experts in Audiovisual Media
Feature films and TV productions come to life when all aspects of the audiovisual productions come together seamlessly. As one of the worlds leading international film production companies, we take pride in everything we do, and never compromise on quality.
Whether you're producing an international film, TV show, or documentary, we'll make sure each aspect of the project fits together.
From location scouting, to accommodating an all-star cast our specialists in international productions will develop a comprehensive plan to ensure you get the best opportunity to create foreign productions that capture every aspect of Greece and its magical landscapes.
NEEDaFIXER has extensive resources for all productions be it a film, documentary, hotel video, TV ad, feature film, corporate video or pretty much anything else video related. Our Greek teams are ready to help! Some of our resources include:
Location Scouts
Fixers
Drivers
Permits / Permit Management
Cameraman / Camera Operators
DOP (Director of Photography)
Directors
Filming Crews
Gaffers
PA's
Videographers
Cinematographers
Filmmakers
Drone Operators
Production Crew
Color Graders
Assistant Directors
AD / 1st AD
Focus Pullers
Sound Operators
Production House
Frequently Asked Questions
How easy is it to get permits?
If you wish to shoot at an archaeological site, you will have to request permission from the Ministry of Culture and Tourism. Permits for any aerial sequences, underwater shots or street closures also require different permits. But never fear, we have the largest network of fixers across Greece (even on the smallest and relatively unknown islands), so we're experts on acquiring and advising which permits are required.
Do I need a visa or work permit?
If your country of origin is in the EU, you will not have to apply for a visa. Other continents including the Middle East and Asia require visas, which can be acquired by contacting the consular offices of the Greek embassy.
Can I hire equipment once there?
There's a range of standard and specialist equipment available locally.
What is the climate like?
Greece enjoys a typical Mediterranean climate. You can expect slight showers in their winter months, but generally speaking, it's beautiful mild weather throughout the year, although it varies between each Grecian destination.
'NEEDaFIXER team provide a professional and efficient service and they react very well to last minute production requests and changes. We have used them on numerous location shoots and we have always felt a high degree of trust and reliability. I wouldn't hesitate in working with them on future productions.'
–
Karen Knowles
Producer / RICOCHET
Want to know more? Send us an enquiry